A good tart crust is what every patissier tries to master first, and it can be elusive! We've tried to make a simple recipe here to make it easier to have that professional look, texture, and taste at home. The key to this recipe is having the coconut oil at the right temperature – it needs to be scoopable and creamy, not a liquid and not too solid.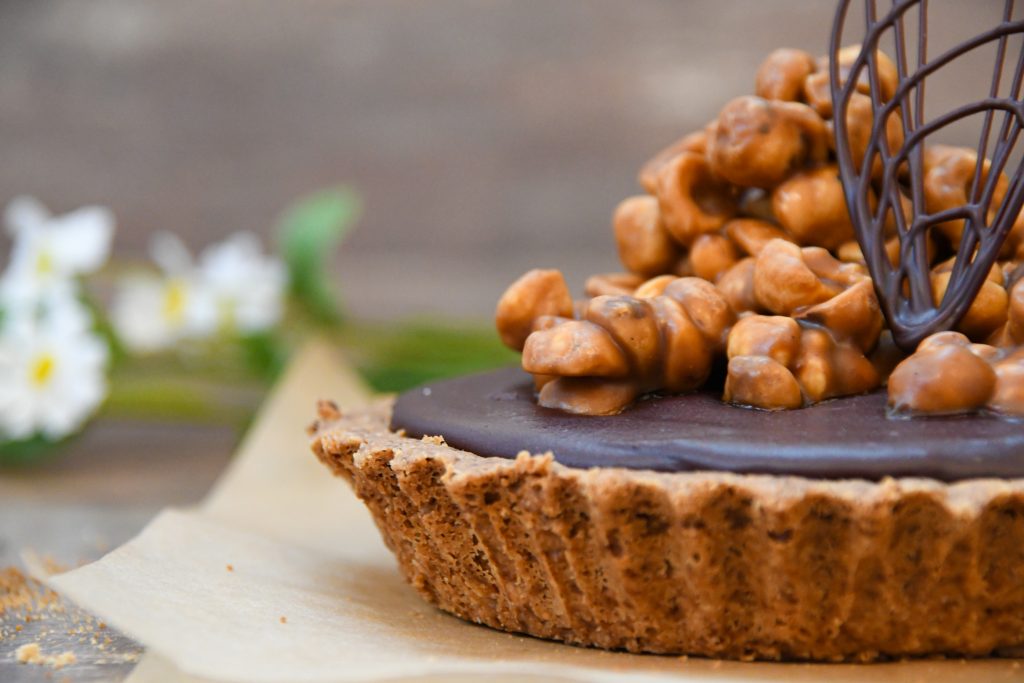 Chocolate Tart / Tarte au Chocolat
Ingredients
For the Sweet Tart Base
120

g

coconut oil cream

at room temperature

60

g

coconut flower sugar

50

g

almond butter

45

g

maple syrup

17

g

oat flour

we used gluten-free

80

g

rice flour

35

ml

water

depending on wetness of dough

2

g

salt
For the Dark Chocolate Ganache
100

ml

oat or almond milk

100

ml

coconut cream

185

g

dark chocolate drops

we used 67% cocoa solids, vegan, and sweetened with coconut flower sugar

30

g

maple syrup

20

g

coconut oil
Method
For the Sweet Tart Base

Whip the sugar and salt into the creamy coconut oil with an electric whisk until it is smooth.

Add the almond butter and maple syrup into the mix and keep whipping until you have a white-ish emulsion.

Add the flours into the mix and fold in. Keep mixing until you get a dough. You may need to add the water here depending on the consistency of the dough, do this little by little as you don't want it to be too wet or sticky.

Form the dough into a ball and wrap it in cling film and let it rest for 15 minutes in the refrigerator. The dough should be firm when you take it out.

Preheat the oven to 185 degrees fan.

Take the dough out and roll it into a thin sheet. If you are making tartlets you want the dough to be 3mm thick. If you are making a large tart, it can be 5mm thick.

Grease the tarts tisn with coconut oil. Cut rounds in your rolled sheet that are slightly larger than the moulds of your tin, and place each cut sheet into the mould. Press the sheet firmly into the corners. Prick the base with a fork so that it doesn't puff up during the bake.

Bake at 185 degrees celcius for 15-20 minutes (depending on oven strength).

Remove from the oven and leave to cool in the tin. Once completely cold remove from the tin and fill with your delicious chocolate ganache.
For the Dark Chocolate Ganache
Boil the combined milks in a saucepan. (We use coconut milk for the creaminess, and we add oat to have a more neutral taste so it doesn't overwhelm the depth of the chocolate).

Take off the heat and add the chocolate chunks and stir in.

Add in the maple syrup and coconut oil and mix well until you have a homogenous emulsion. Mix for 2 minutes, but not much longer or air bubbles will form inside. You want the ganache to be creamy and glossy, – air bubbles prevent that.

Let the mixture cool to room temperature and then pour it into the tart base.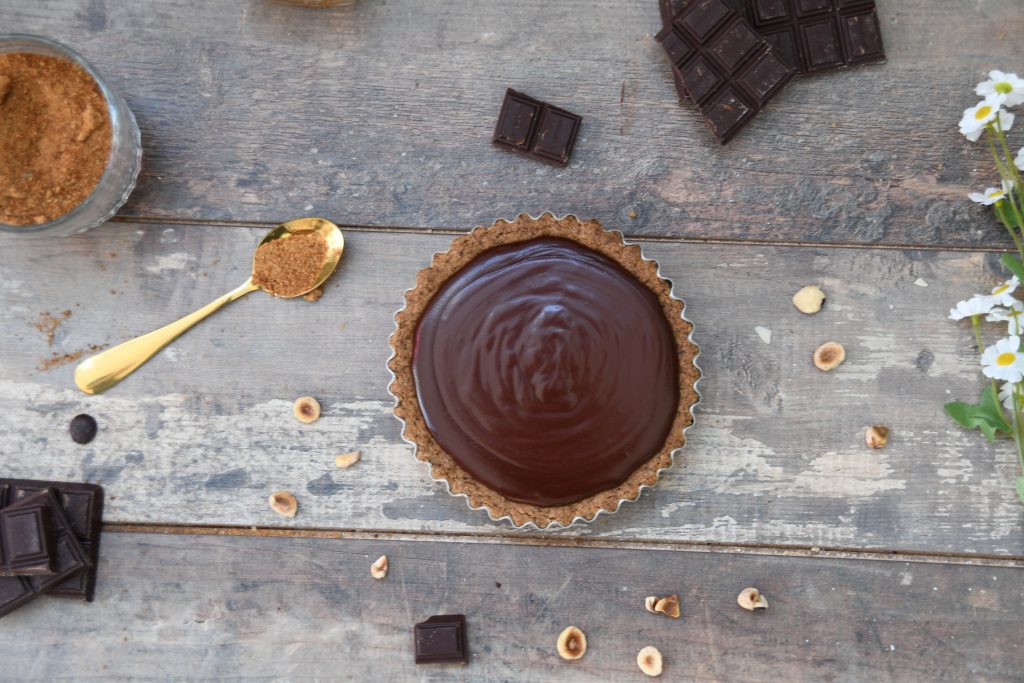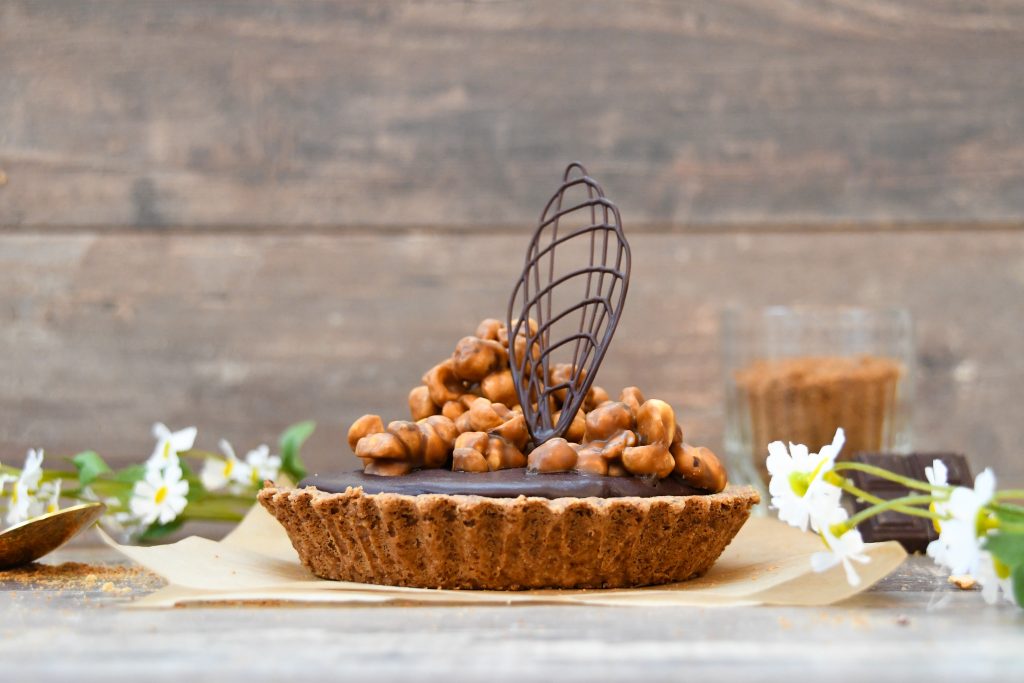 from a small bakery nestled on the foothills of the Swiss Alps, we use our creativity and patisserie skills to reinvent your favourite, most indulgent treats with wholesome and nutritious ingredients, so you never have to miss out on the fun!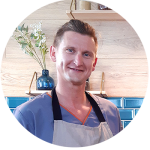 This recipe was created with love, by
Just as much of an artist as a pastry chef, Julien's creations are based on design. He deconstructs every recipe into new shapes and forms, and the results are innovative and beautiful! He is a master in production at RHYTHM108, measuring time, temperature, humidity and more with precision, to ensure every RHYTHM108 product is perfect.