The classic – Crème Brûlée – but reinvented! We love sharing our recipes with you and this time it's a re-imagined French classic, the Crème Brûlée. Traditionally this simple dessert is made with lots of cream, milk and eggs but we have called upon our plant-based ingredients to help us create a silky-smooth vegan crème for this decadent dessert.
Every recipe comes with its own Spotify Playlist (bottom of page). This weeks playlist was chosen one of our favourite Instagrammers @kay_ska


Coconut Vanilla Crème Brûlée
Ingredients
Ingredients for the crème brûlée
400

ml

tin of coconut milk

16

g

corn starch

80

g

raw cane sugar

Seeds from 1 vanilla pod or ½ tsp vanilla extract

1/4

tsp

agar powder

1

tsp

lemon juice
Ingredients for coconut caramel layer
1

can coconut milk

150

g

coconut flower sugar

Salt to taste

optional
Instructions
Method for coconut caramel
Mix together the coconut milk and coconut sugar in a saucepan.

Bring to the boil and then turn the heat down low and simmer very gently for 2 – 3 hours, or until the mixture has thickened.

Take off the heat and stir in ½ tsp of salt and adjust according to your taste!

Pour a base layer into your ramekins and leave in the fridge to set.
Method for the crème brûlée
Place all the ingredients into a saucepan and whisk together well to make sure everything is combined.

Cook over a medium – low heat for 15 minutes stirring continuously with a whisk. Do not bring to the boil. It will thicken and you should see a trail when you whisk the mixture.

Take off the heat and leave to cool slightly before pouring into the ramekins on top of the caramel layer.

Put the ramekins in the fridge to set completely for at least 4 hours.
To assemble
Just before serving cover the surface of each crème brûlée with a tablespoon of sugar and use a blow torch to caramelise them. Alternatively, place them on a baking tray and put under a high grill for a few minutes.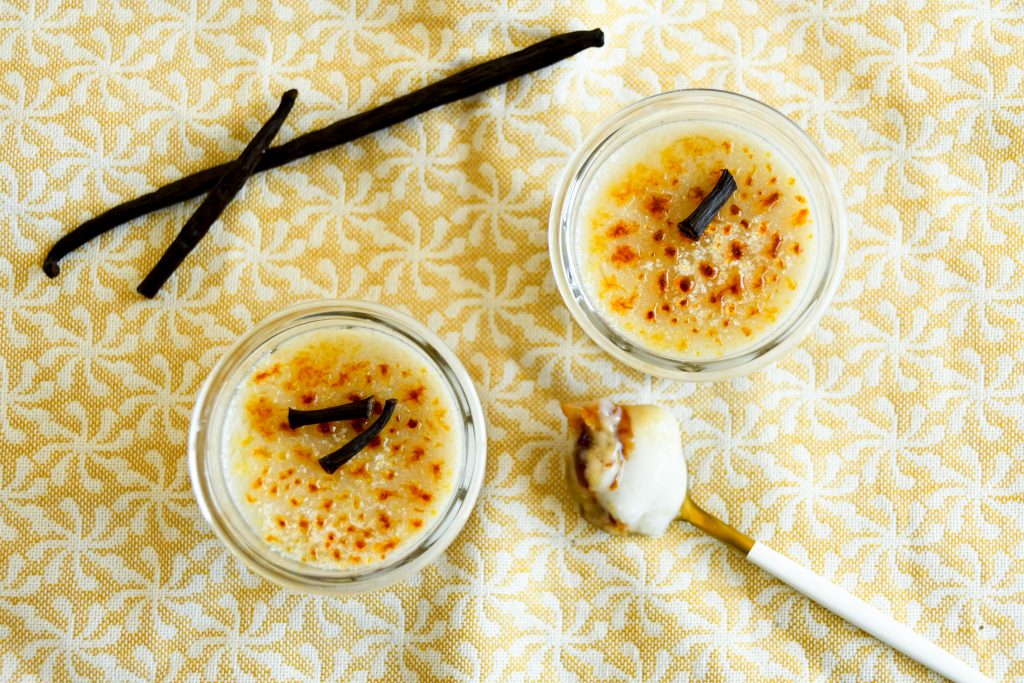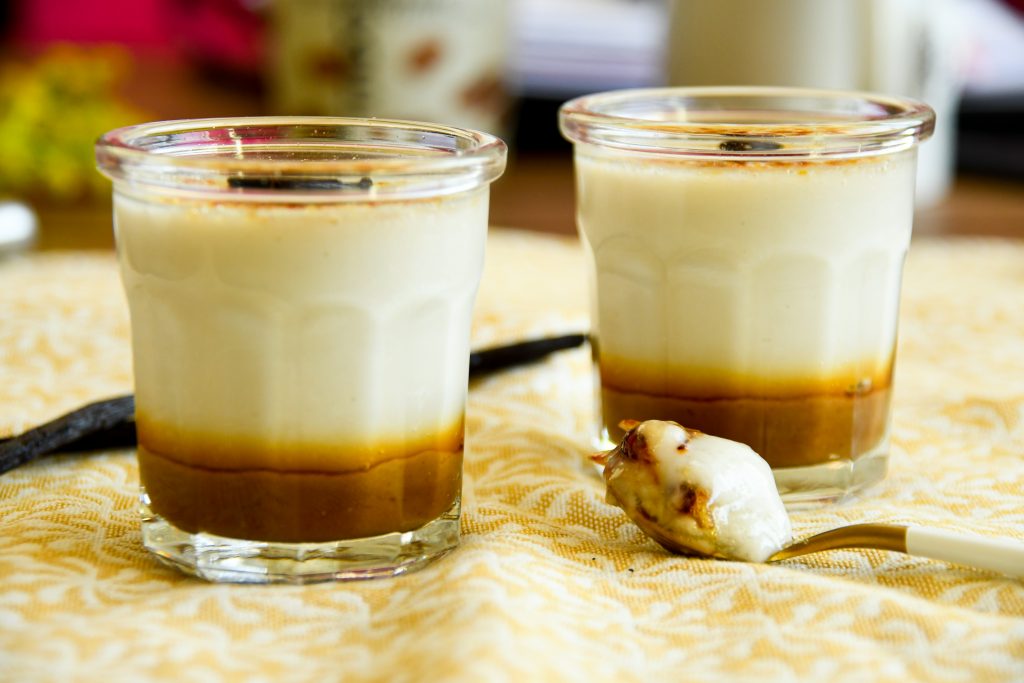 from a small bakery nestled on the foothills of the Swiss Alps, we use our creativity and patisserie skills to reinvent your favourite, most indulgent treats with wholesome and nutritious ingredients, so you never have to miss out on the fun!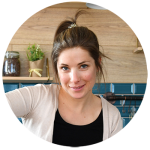 This recipe was created with love, by
Having worked as a lead pastry chef and baker, Daphne has a passion for pushing the boundaries - she creates beautiful recipes, bringing natural ingredients into the world of pastry and chocolate making, and making sure every recipe is as delicious as it is wholesome.