One simple recipe can be used for so many things – with ganache you can glaze a cake, pipe it into tartlets, and even make chocolate truffles if you cool it down fully. Made with a good, flavoursome chocolate and plant-based milks – we sometimes just have this plain with a spoon.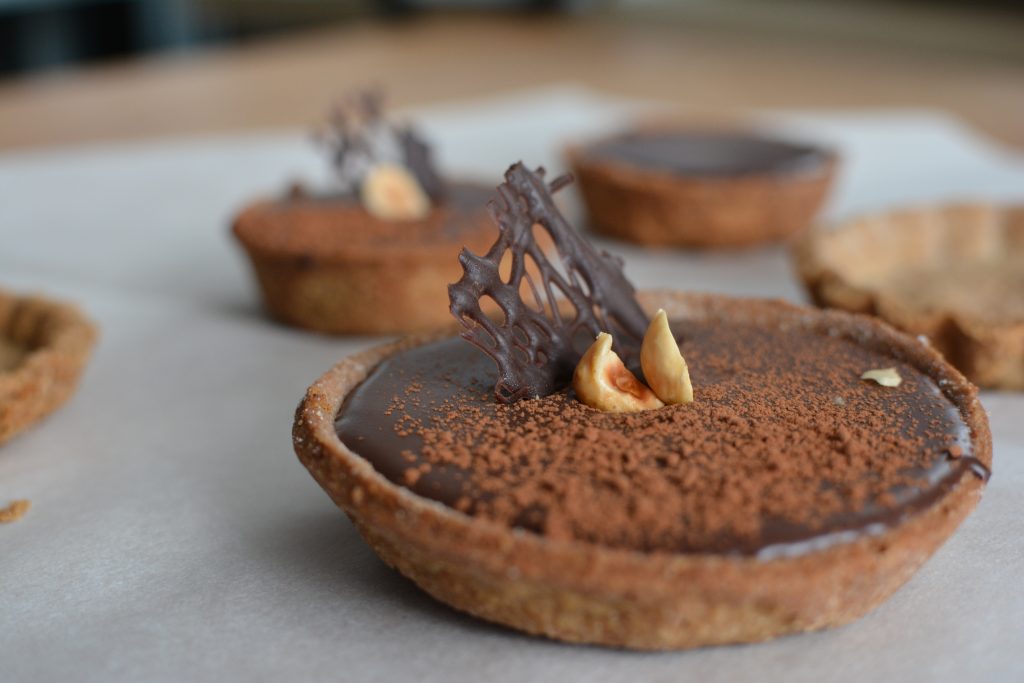 Dark Chocolate Ganache
Servings:
1
Icing for 1 medium sized cake or large pie
Ingredients
100

ml

oat milk

100

ml

coconut milk

185

g

dark chocolate

we used 65% cocoa solids, vegan, and sweetened with coconut flower sugar

60

g

maple syrup

20

g

coconut oil
Method
Boil the combined milks in a saucepan. (We use coconut milk for the creaminess, and we add oat to have a more neutral taste so it doesn't overwhelm the depth of the chocolate).

Add in chunks of the chocolate and stir in

Add in the maple syrup and coconut oil and mix well until you have a homogenous emulsion. Mix for 2 minutes, but not much longer or air bubbles will form inside. You want the ganache to be creamy and glossy, – air bubbles prevent that.

Let the mixture cool to a luke warm temperature and use it to pour into a tart base (to make a chocolate tart), or pour over a cake for a fail-proof glaze.
Notes
Lasts 5 days in the refrigerator.
Tip: Add a quarter tea spoon of salt to bring out extra flavour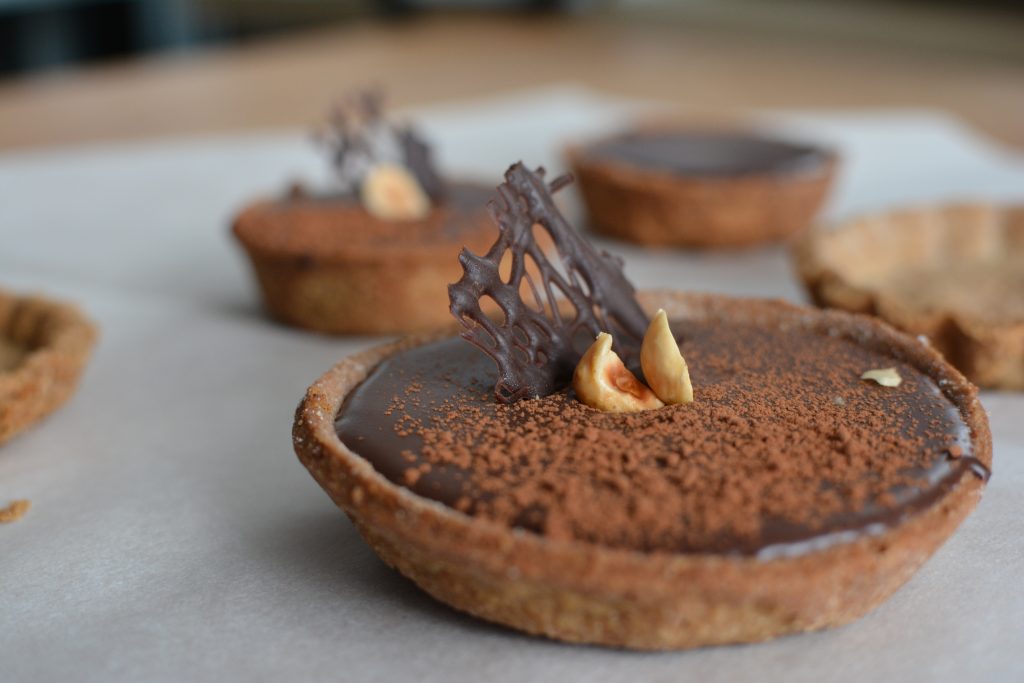 from a small bakery nestled on the foothills of the Swiss Alps, we use our creativity and patisserie skills to reinvent your favourite, most indulgent treats with wholesome and nutritious ingredients, so you never have to miss out on the fun!