A simple, sweet, crunchy yet chewy biscuit originating from our Italian neighbours. We've stuck to tradition and used flaked almonds with a mix of candied fruit peel and also added some pistachios with a touch of crystallised ginger for extra colour and flavour. Perfect for festive parties or quick afternoon pick me up.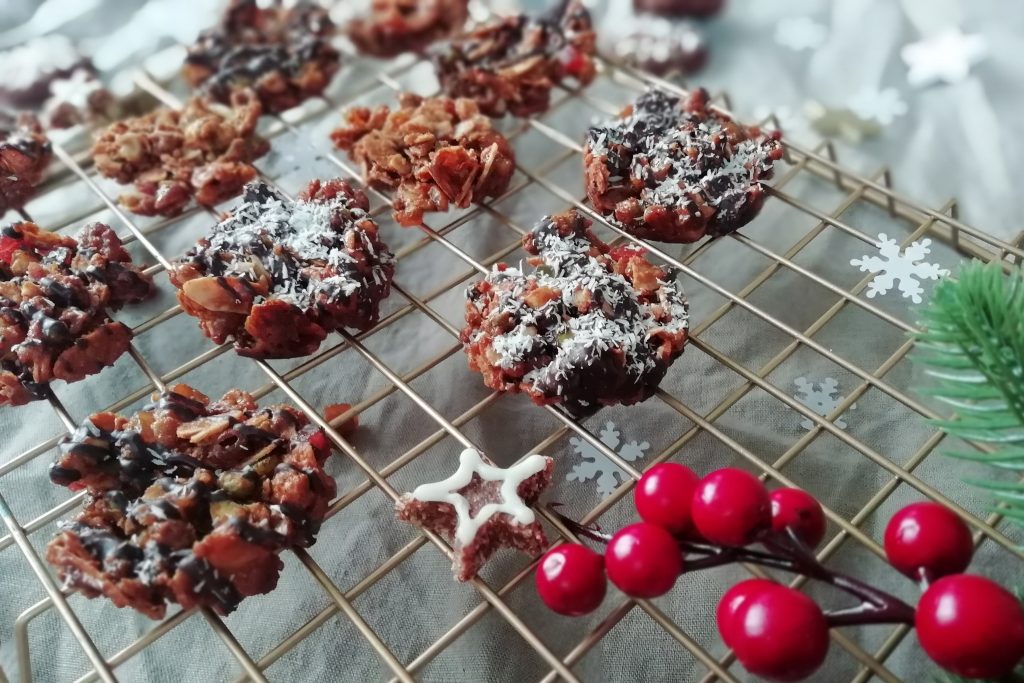 Florentines
Ingredients
80

g

coconut flower sugar

120

g

coconut milk

10

g

coconut oil

melted

50

g

flaked almonds

20

g

roughly chopped pistachios

65

g

mixed candied peel

we use a combination of orange, lemon and melon 5g chopped crystallised ginger
Instructions
Preheat the oven to 160°C fan.

Gently mix together the flaked almonds, chopped pistachios, mixed candied peel and crystallised ginger.

Heat the coconut sugar, coconut milk and coconut oil to 116°C to make a caramel like mixture. As soon as it reaches 116°C take off the heat.

Quickly add the fruit and nut mix to the caramel and stir together gently to make sure the fruit and nuts are coated.

Grease a silicone muffin tray with coconut oil and place a teaspoon of mixture into each mould.

Bake at 160°C for 15 minutes. Once cold, removed from the moulds.
Notes
If you are using a metal tray, place it in the fridge or freezer for 30 –60 minutes. The florentins will be easier to remove once they are really cold.To decorate drizzle the florentins with melted chocolate (we used 67% cocoa solids, vegan and sweetened with coconut flower sugar) or place them upside down on a cooling rack and spread the base with the melted chocolate. Allow to dry before storing or eating!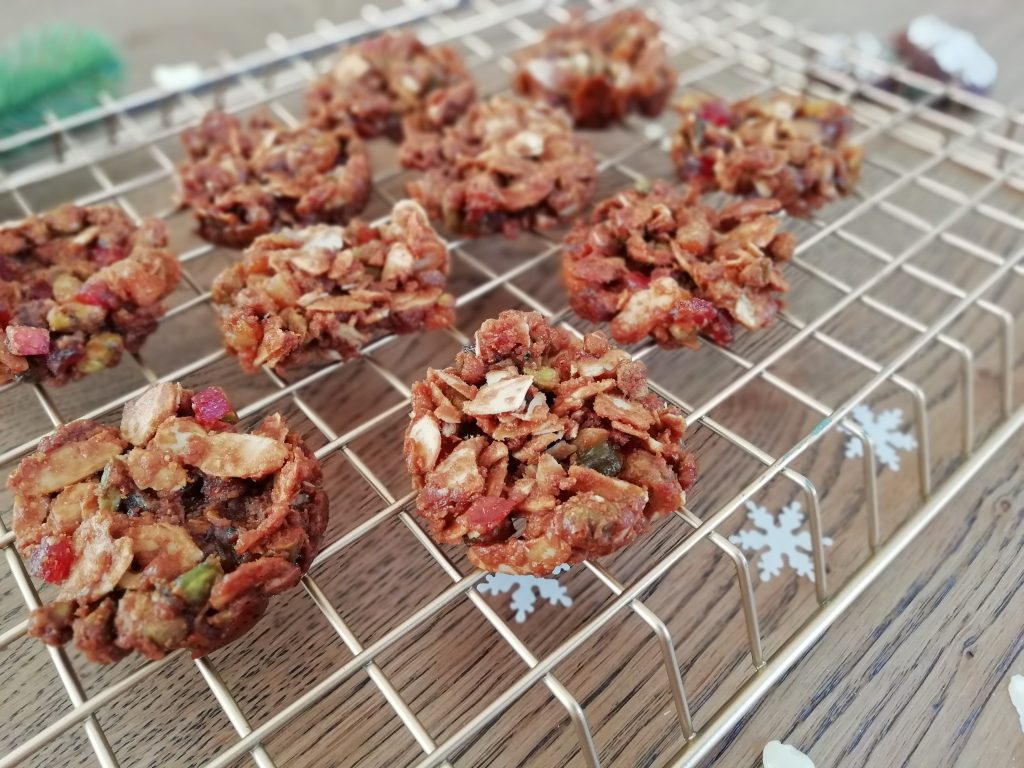 For every recipe we have a matching Spotify playlist to bake along to. Here is this week's baking soundtrack!


from a small bakery nestled on the foothills of the Swiss Alps, we use our creativity and patisserie skills to reinvent your favourite, most indulgent treats with wholesome and nutritious ingredients, so you never have to miss out on the fun!