If this period has made us value one thing – it's that we can make a difference.  Today, just the small act of staying at home is helping the entire world fight this pandemic – we've all had our part to play and in some ways it feels so empowering that we can contribute.  
We've always believed that small things add up to make a big difference.  So here at Rhythm108, we hope that once we've come out of this pandemic, we use this same spirit for our planet.  We've heard so many stories of nature regenerating – of endangered turtles laying eggs again on deserted beaches, of rarely seen deer returning to forests, and of clear vistas of distant mountains from once the most foggy of cities.  
So in the spirit of Earth Day and of our newly empowered selves, while we're at home we thought it's the ideal time to create some small swaps in our daily routine to be more sustainable.  We've compiled 5 easy swaps you can make during your day to lower your environmental footprint, and empower some small businesses who are out to make the world better.
Morning
Did you know that 1 billion toothbrushes are thrown away annually in the United States. This is 50 million pounds of waste added to landfills? So swap and start your day with Bambuu Brush – Toothbrushes made the right way! All made from bamboo that can eventually be composted, and charcoal activated bristles for whiter teeth, these are also packed carefully in biodegradable packaging.

CODE: ECO20 for 20% off everything apart from subscriptions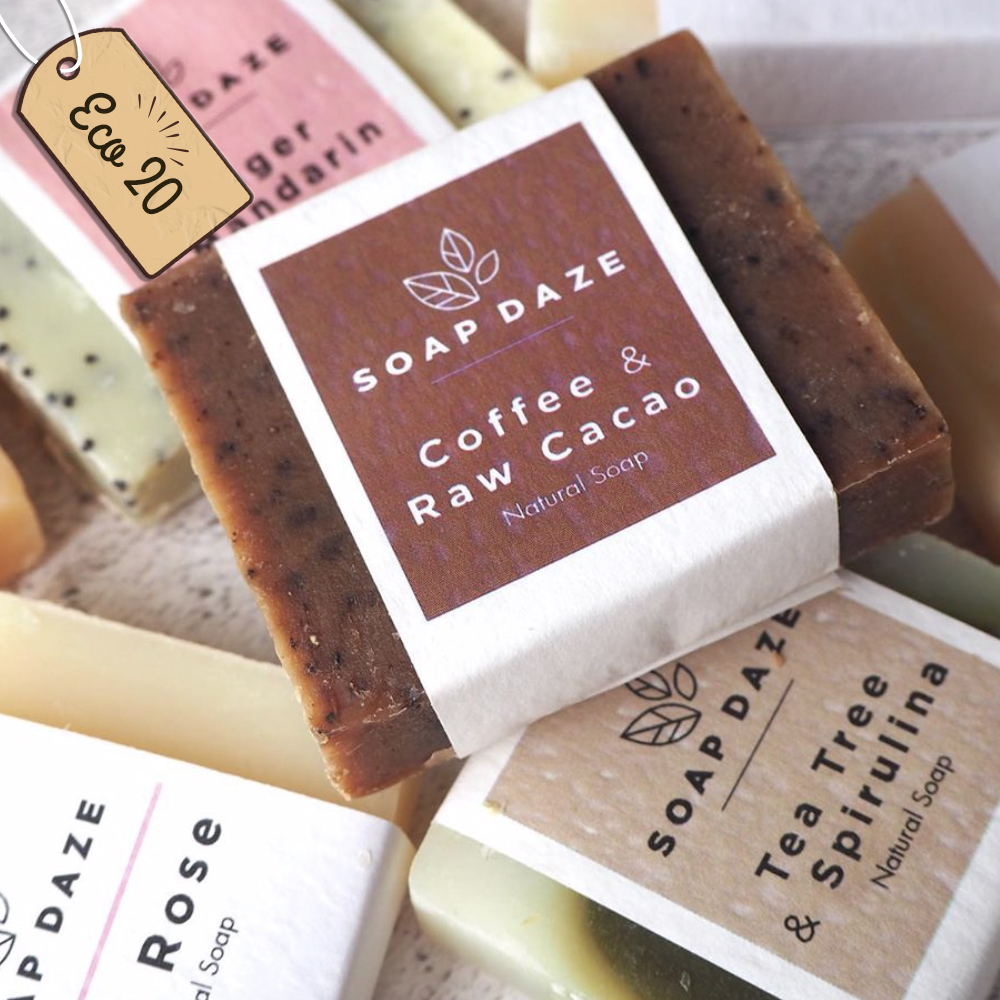 It's time for that morning shower, where all those genius ideas come to you! So you definitely need a soap that is worthy. Soap Daze Devon make natural, eco-friendly, vegan soap with nourishing essential oils and natural butters. It's made to be gentle on the skin whilst creating a creamy lather and it smells just delicious! Did you know for every 250ml bottle of shower gel you choose not to buy, you save around 9 litres of water, 40g of plastic, and avoid microbead pollution! (*we are drops blog, (*) These data are statistically estimated for personal use only. Any use for scientific, business or legal purposes is strongly discouraged.)

CODE: ECO20 – 20% off everything!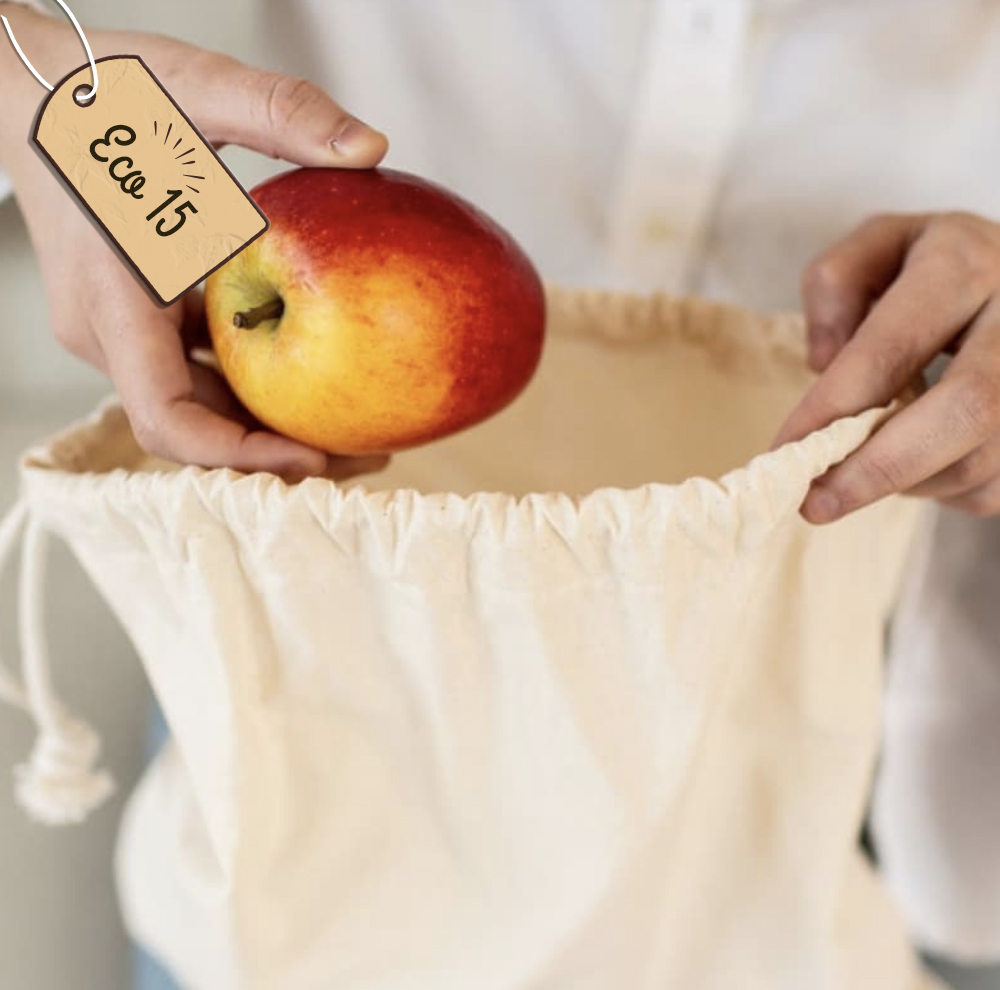 Are you running errands today?  Agnes LDN offer handmade goods that are designed to reduce packaging waste. From aprons to grocery bags, they make sure their materials are sourced from good ethical places!

CODE: ECO15 for 15% off everything!
Afternoon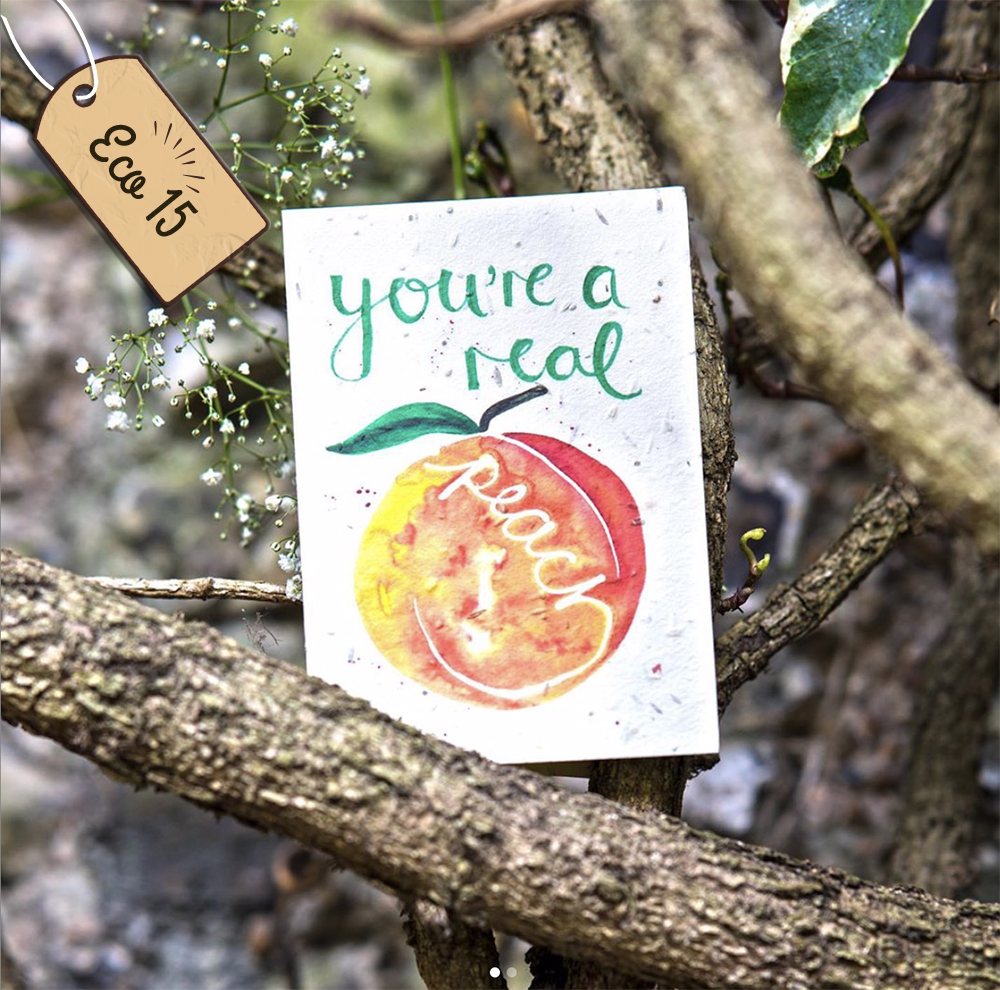 Maybe even when we come out of this era of social distancing, we should still write letters to our friends and loved ones. Greetings cards used to be single-use, but now thanks to Think Looploop you can now dispose of your card (which has seeds embedded) in the garden and watch wildflowers grow from within!
CODE: ECO15 for 15% off everything!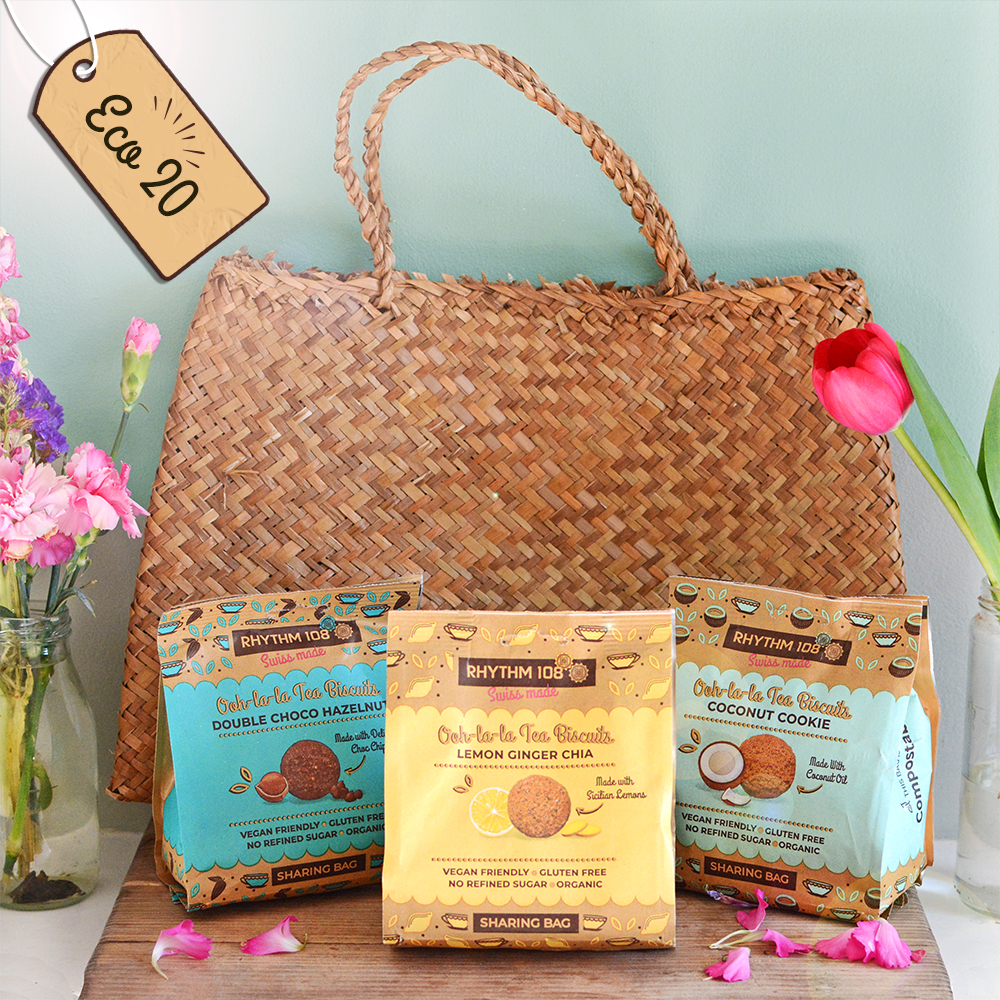 While you write more personal notes, there's nothing better than an afternoon snack with some tea. Did you know, eating plant based is one of the most impactful ways to reduce your carbon footprint?  Here at Rhythm108, we make biscuits that are fully plant-based but taste just as delicious as your favourite cookies – oh and our Sharebag packaging is fully compostable… Ooh-la-la indeed!
ECO20 – 20% off our Ooh-la-la Tea Biscuit Selection Box!
Evening
And finally…for those of us who have kids at home (or not!), there's nothing like ending a summers evening with a gin and tonic.  Fatty's Organic Spirits – are made from botanical 100% organic ingredients and every single element is traceable so you can track the finished organic product right back to its roots and the organic raw material. They're multi award-winning, Soil Association accredited and 100% organic so you can feel good about what you drink. Better for you, better for the planet! 
CODE: ECO15 15% off our 70cl bottles of Organic London Dry Gin & Organic Pink Grapefruit Spirit
Things go back to normal, but some changes stay forever – and we hope these 5 small swaps do!
(All codes expire Midnight 29th April 2020)