These mini cheesecakes have the texture of a baked cheesecake without any baking involved! They are easy to make and just need a bit of chilling time in the fridge – so a great make-ahead recipe. Our Rhythm 108 Ooh-la-la Lemon, Ginger, Chia Tea Biscuits are perfect for making this cheesecake base and work really well with the creamy lemon filling.

Lemon Cheesecake
Ingredients
Ingredients for the biscuit base
1

bag Rhythm 108 lemon and ginger tea biscuits

135 g

1

tbsp

melted coconut oil
Ingredients for the lemon filling
260

g

plain cashew nuts

5

tbsp

maple syrup

50

g

melted coconut oil

zest of 2 lemons

130

ml

lemon juice

80

g

condensed coconut milk

see recipe below if you want to make your own
Ingredients for the condensed coconut milk
1

can coconut milk

2

tbsp

organic cane sugar
Instructions
Method for the biscuit base
Blitz the biscuits in a food processor (or bash with a rolling pin!). In a large bowl melt 1 tbsp of coconut oil and then add the crumbled biscuits. Mix together making sure all the biscuit crumbs are coated with coconut oil.

Tip into a spring form cake tin and press down evenly. Pop in the fridge while you make the filling.
Method for the lemon filling
Prepare the cashews by soaking them overnight in plenty of cold water or soak them for 1 hour in freshly boiled water.

Drain the cashews and place all the filling ingredients to a food processor and blend until very smooth.

Pour the filling onto the biscuit base and pop in the fridge overnight to firm up.

Just before serving remove from the fridge and decorate with freshly zested lemon.
Method for the condensed coconut milk
Place the sugar and entire can of coconut milk in a saucepan, mix together to dissolve then put over a medium to high heat and bring to the boil.

Reduce to a low simmer and cook for 1 hour to 2 hours. Keep stirring every 10 minutes or so to stop it from sticking and forming a skin.

The mixture needs to reduce by about half and thicken. You'll know it ready when you can clearly see the base of the saucepan when you stir it. It may take slightly more or less time depending on the percentage of fat in the can of coconut milk.

Remove from the heat and pour into a bowl to store in the fridge until ready to use.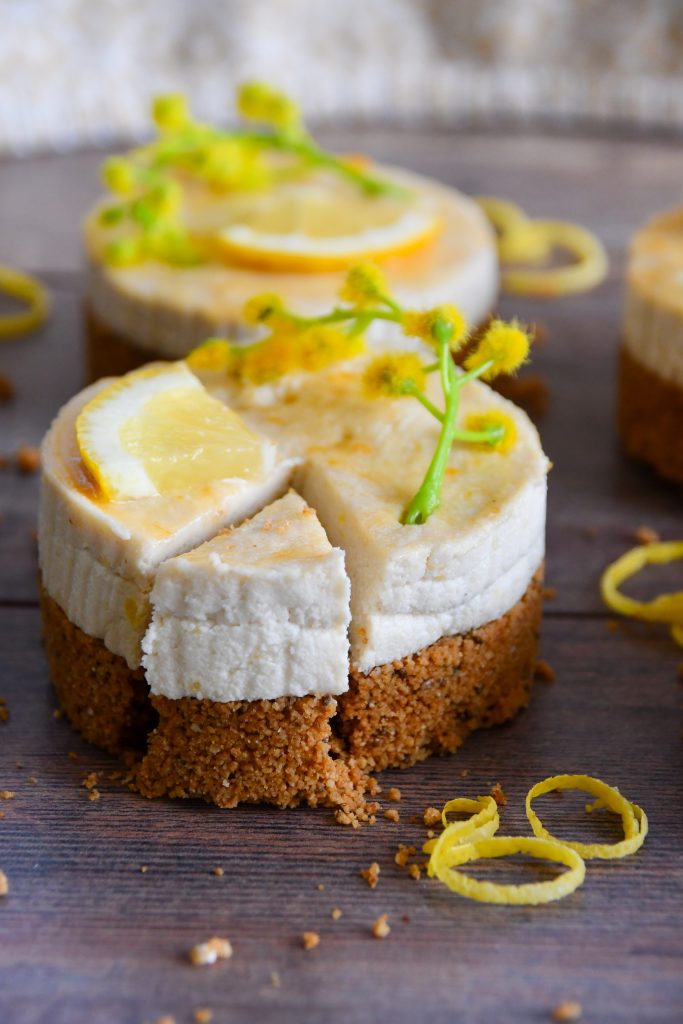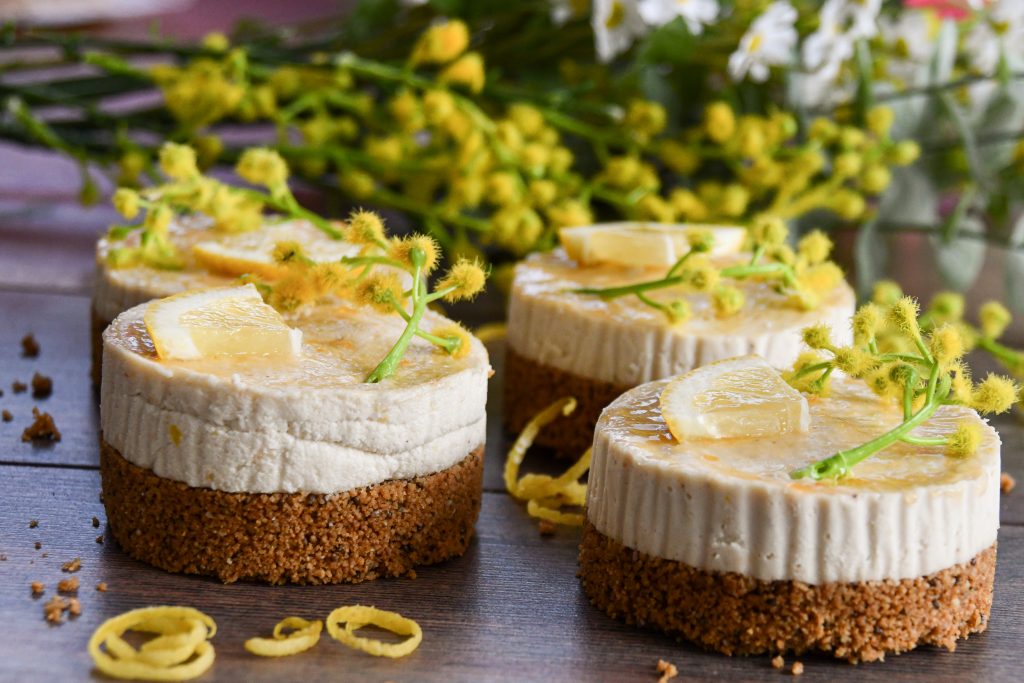 For every recipe we have a matching Spotify playlist to bake along to. Here is this week's baking soundtrack!


from a small bakery nestled on the foothills of the Swiss Alps, we use our creativity and patisserie skills to reinvent your favourite, most indulgent treats with wholesome and nutritious ingredients, so you never have to miss out on the fun!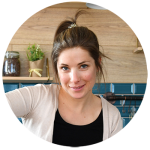 This recipe was created with love, by
Having worked as a lead pastry chef and baker, Daphne has a passion for pushing the boundaries - she creates beautiful recipes, bringing natural ingredients into the world of pastry and chocolate making, and making sure every recipe is as delicious as it is wholesome.