Creating light airy textures is always a challenge, but this simple recipe does the trick! Chocolatey, velvety, and so light – this is as close to perfection in a dessert as possible. Try it as traditional Mousse au Chocolat, or if you want a more impressive treat, use it to make a mousse tart.
Each recipe comes with an equally delicious Spotify playlist at the end of the post. This time our tune choices are deep and soulful like our mousse, plus a little romantic for Valentine's weekend. A perfect soundtrack for a simple relaxing Sunday in the Kitchen, or wrapped up in a blanket enjoying a sweet treat!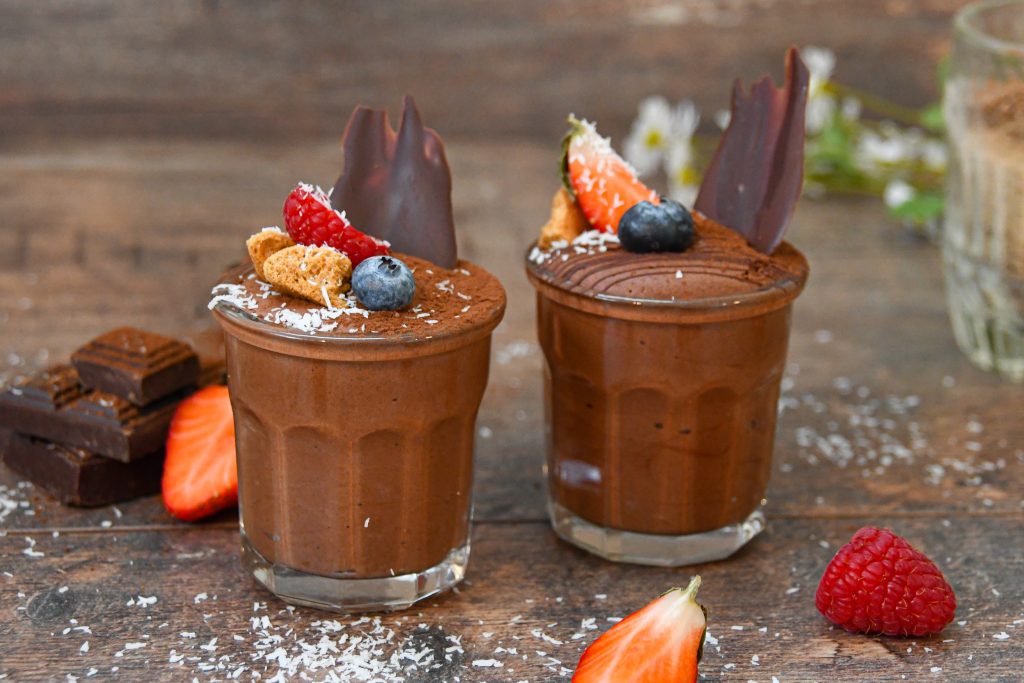 Mousse au Chocolat
Servings:
8
Small Portions
Equipment
Stand-alone mixer or electric whisk
Ingredients
160

ml

aquafaba the water drained from one can of chickpeas

165

g

dark chocolate we used 67% cocoa solids

vegan and sweetened with coconut flower sugar

25

g

coconut oil
30 g – 60 g coconut sugar or maple syrup

optional / depending on desired sweetness
Instructions
Melt the chocolate over bain marie at a medium temperature (45 degrees Celcius). Once melted add in the coconut oil and your choice of sugar (if using) and mix. Take off the heat.

Drain the tin of chickpeas and pour the liquid into your mixer (or beat by hand, but this is quite a workout!). Whisk on high speed for about 5 minutes or until it turns white and firm in texutre. Wait until it forms peaks when you lift the whisk out.

Gently add the chocolate and coconut oil mix to the aquafaba, folding it in carefully until the mass is homogenous. (Make sure here you don't overmix or you will lose the air bubbles inside that give mousse its light texture)

Pour or pipe into ramekins or small glasses and place in the fridge to set. Remove 15 minutes before serving. Garnish with anything you like – from strawberries to hazelnuts, this is a versatile dessert. For a light, airy texture – this dessert is best eaten cold.
Notes
Fridge setting time: 2 hours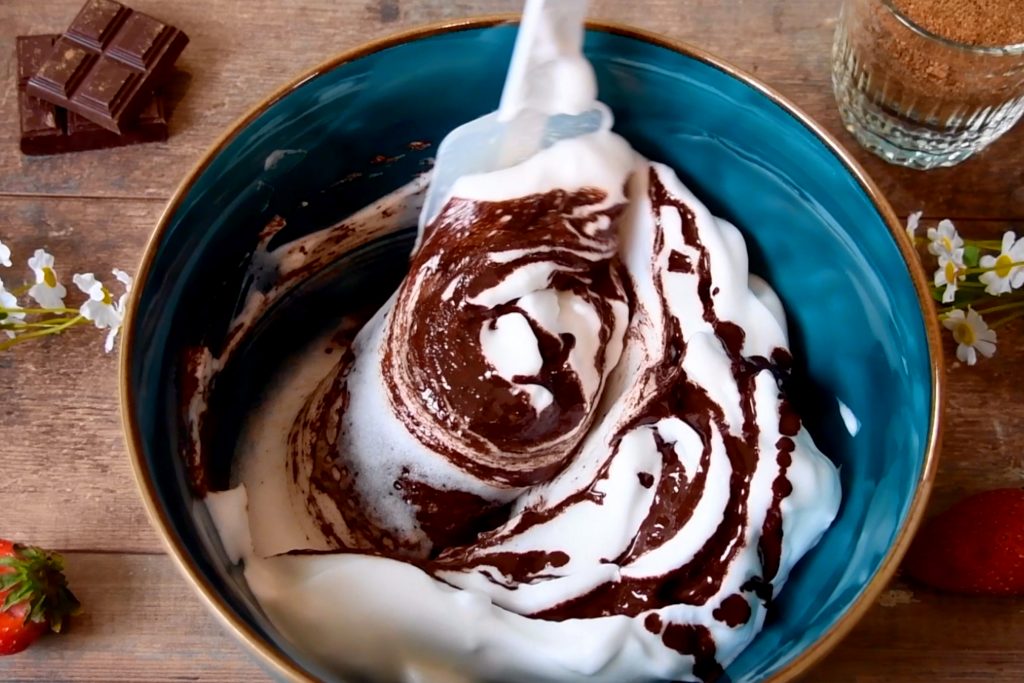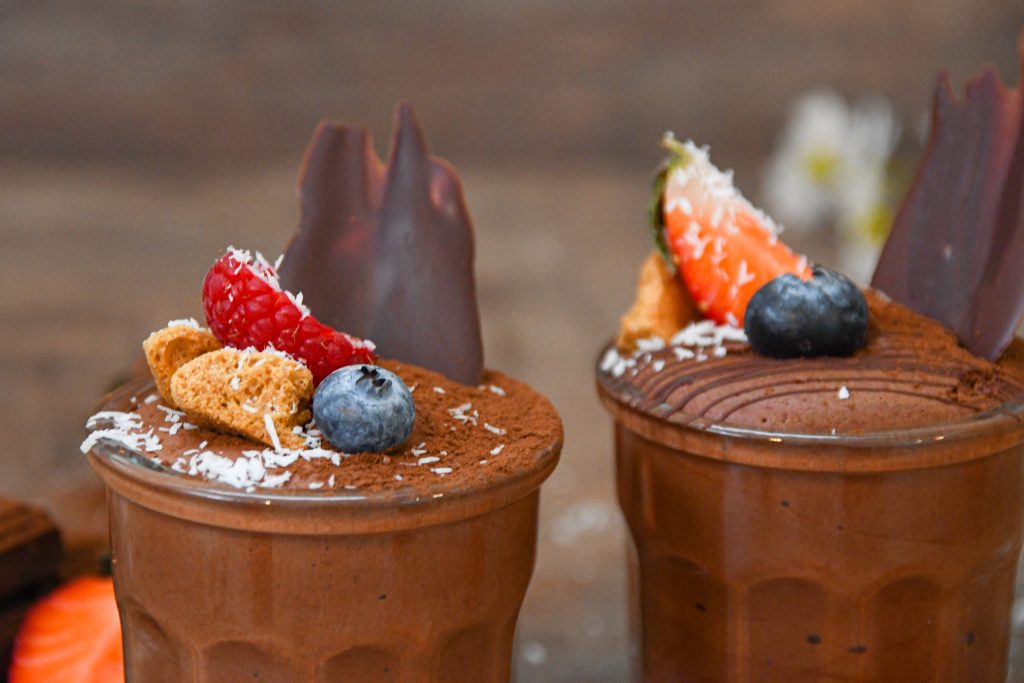 For every recipe we have a matching Spotify playlist to bake along to. Here is this week's baking soundtrack!


from a small bakery nestled on the foothills of the Swiss Alps, we use our creativity and patisserie skills to reinvent your favourite, most indulgent treats with wholesome and nutritious ingredients, so you never have to miss out on the fun!

This recipe was created with love, by
Having worked as a lead pastry chef and baker, Daphne has a passion for pushing the boundaries - she creates beautiful recipes, bringing natural ingredients into the world of pastry and chocolate making, and making sure every recipe is as delicious as it is wholesome.