With the addition of our limited edition Rhythm108 Chocolate Orange bars, these soft gooey brownies are zesty and spiced –perfect for this time of year! We've also added a typical French spice called pain d'epices for extra mulled wine festive flavour!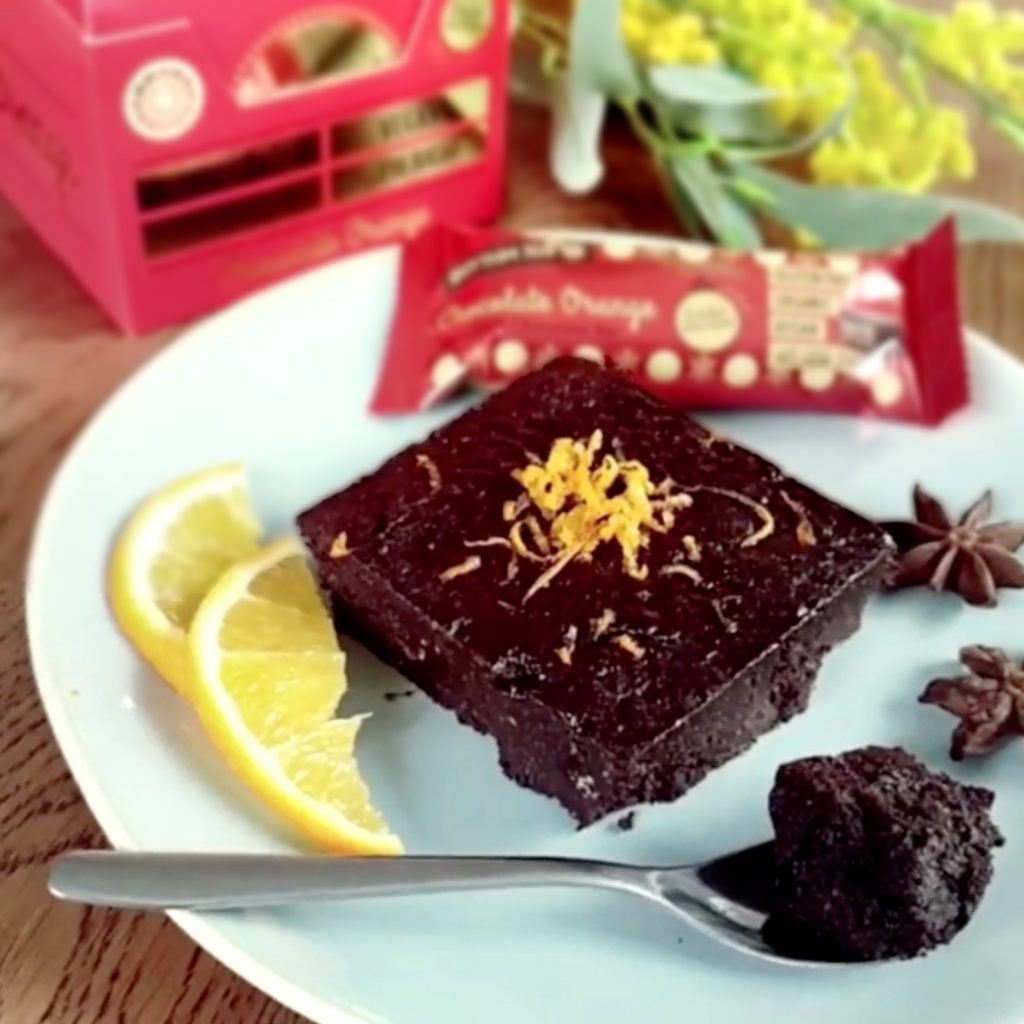 SEASONAL MULLED WINE BROWNIES
Ingredients
140

g

whole oat flour

20

g

cocoa powder

200

g

coconut sugar

80

g

coconut oil

melted

Zest of 1 orange or ¾ tsp orange zest powder

1/2

tsp

ginger powder

1/4

tsp

cinnamon powder

1/4

tsp

nutmeg

a pinch of clove powder

a pinch of anise powder

200

g

chocolate

we used 67% cocoa solids, vegan and sweetened with coconut flower sugar

240

g

almond milk

or plant milk of your choice

3

x Rhythm108 Chocolate Orange Swiss Dark Chocolate Bars
Instructions
Preheat oven to 160°C fan.

Grease a rectangular baking tin (26 x 16 cm) with coconut oil.

Gently heat the dark chocolate over a pan of simmering water until melted.

In a large bowl mix the coconut sugar with the melted coconut oil.

Add the melted chocolate to the sugar and coconut oil.

Mix thoroughly.

Add the oat flour, cocoa powder and spice and gently mix to combine.

Gradually add the almond milk and mix until smooth.

Add the chopped-up chocolate orange bar and mix gently.

Transfer the brownie batter to your prepared baking tin and bake for 30 minutes at 160°C.
Notes
Try not to over bake or the brownies, it should still have a slight wobble in the middle when you remove it from the oven.
For every recipe we have a matching Spotify playlist to bake along to. Here is this week's baking soundtrack!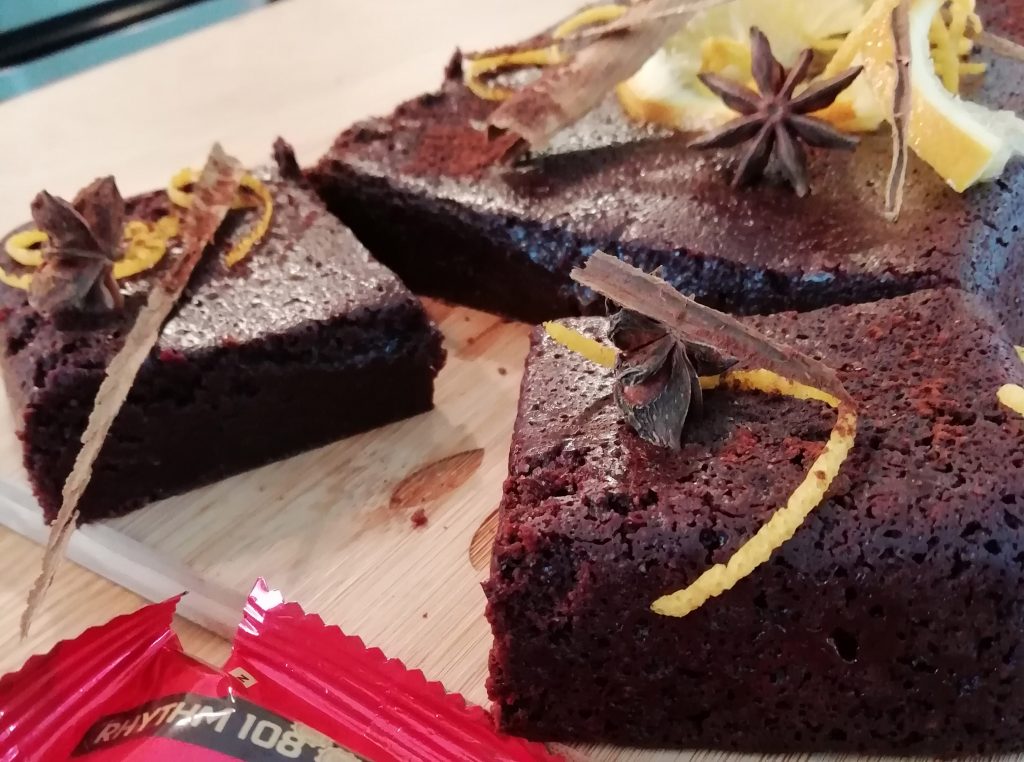 from a small bakery nestled on the foothills of the Swiss Alps, we use our creativity and patisserie skills to reinvent your favourite, most indulgent treats with wholesome and nutritious ingredients, so you never have to miss out on the fun!

This recipe was created with love, by
Just as much of an artist as a pastry chef, Julien's creations are based on design. He deconstructs every recipe into new shapes and forms, and the results are innovative and beautiful! He is a master in production at RHYTHM108, measuring time, temperature, humidity and more with precision, to ensure every RHYTHM108 product is perfect.