To celebrate our amazing collaboration with British Bake off Star Freya Cox we sat down with Freya and asked her a few questions to get to know a little better.
How have things been since you were on GBBO?
"Since I have been on The Great British Bakeoff it's been really exciting, all the people have been so sweet and loads of people have been supportive of the whole "Vegan thing". I am just really enjoying it I have had so many people coming up in the street asking for pictures and just saying that it's been really inspirational. Everybody has been just really lovely, it genuinely was the best experience of my life and I have just really, really enjoyed it."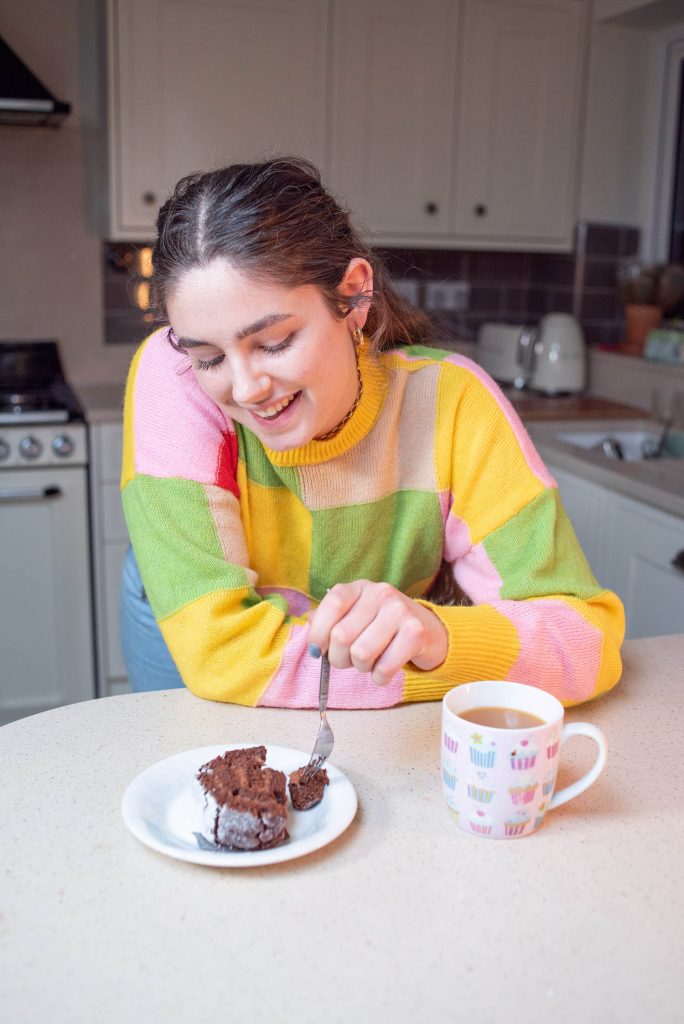 Tell us about your experience becoming a Vegan. What did you discover that you didn't expect?
"My experience going Vegan has been amazing so far. I went Vegan two years ago in January. I originally decided to go Vegan because I was going to get some food with my friends and they were both Veggie or Vegan at the time. I was ordering a chicken burger and one of them was like "You know you are just eating a dead animal?". Before that, I hadn't really thought about it, I hadn't acknowledged what was going on so then I kind of just felt awful about myself. Then I said "do you know what? I am going to give it a go" and then I really researched it and just really got into it and it's just probably the best decision of my life.
My experience has been genuinely really positive and has opened my eyes to all the new food that is about. It just made me sort of realize the impact that it has, the positive impact going Vegan has on everybody especially the animals. I think probably the hardest thing for me was just like taking the time to acknowledge the difference then when you really get into it, I feel like you realize there are so many good foods and I don't feel like I miss out at all anymore. I just think I would recommend giving it a go!"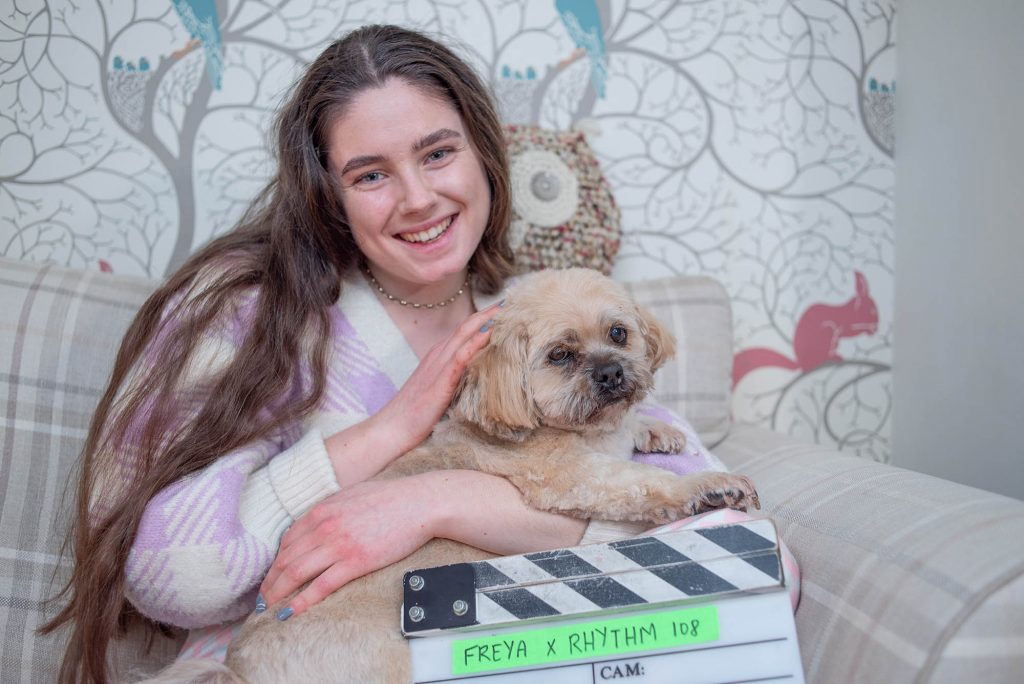 Any top tips and tricks for Vegan baking?
"My top tip for Vegan Baking I would say if you are going to make a sponge and you are going to use a Vegan milk and a Vegan vinegar. I would always say microwave your soya milk for a minute before because if it's a bit warmed up it curdles better and your sponge is a bit lighter.
Another top tip if you are going to use milk, I would always recommend if you can and you aren't allergic to soya, use soya milk because it's highest in protein so your sponge is always best!"
Favourite Vegan recipe?
"My favourite Vegan recipe baking wise would be my chocolate cake and then my favourite Vegan recipe cooking wise I think would be a good spaghetti Bolognese … No! Fajitas! A good fajita, my dad makes incredible fajitas."
Your favourite Rhythm 108 treat? Has this inspired any ideas in the kitchen?
"My favourite Rhythm 108 treat I would have to say, is the Vegan Hazelnut Truffle bar which I have used in my Hazelnut Chocolate Swiss Roll recipe".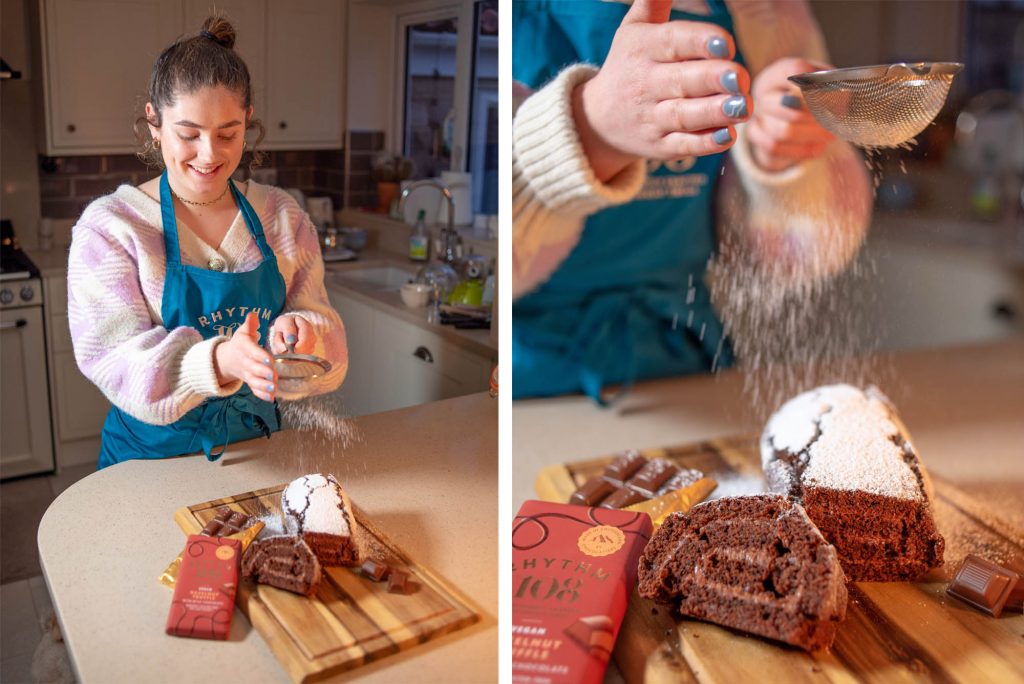 Any advice for someone trying Veganism?
"My best piece of advice for people trying Veganism is just don't give up! If it goes wrong, if you fail don't be annoyed about it and don't be too hard on yourself. You have got to be pragmatic and just think any little change is good change".
Top Vegan Swaps:
"My top Vegan Swaps would be if you use mince I would say use soy mince, it taste exactly the same. Aquafaba whips up exactly like egg whites and finally, I would also say there are so many really good Vegan leather brands nowadays and they are all exactly the same."
Think of Switzerland, and along with these spectacular landscapes, you will think of chocolate and finely crafted watches. This is the home of some of the finest artisans in the world – this is a place where chocolate is not just a quick treat, it's a way of life.
Read More