A good tart crust is what every patissier tries to master first, and it can be elusive! We've tried to make a simple recipe here to make it easier to have that professional look, texture, and taste at home. The key to this recipe is having the coconut oil at the right temperature – it needs to be scoopable and creamy, not a liquid and not too solid.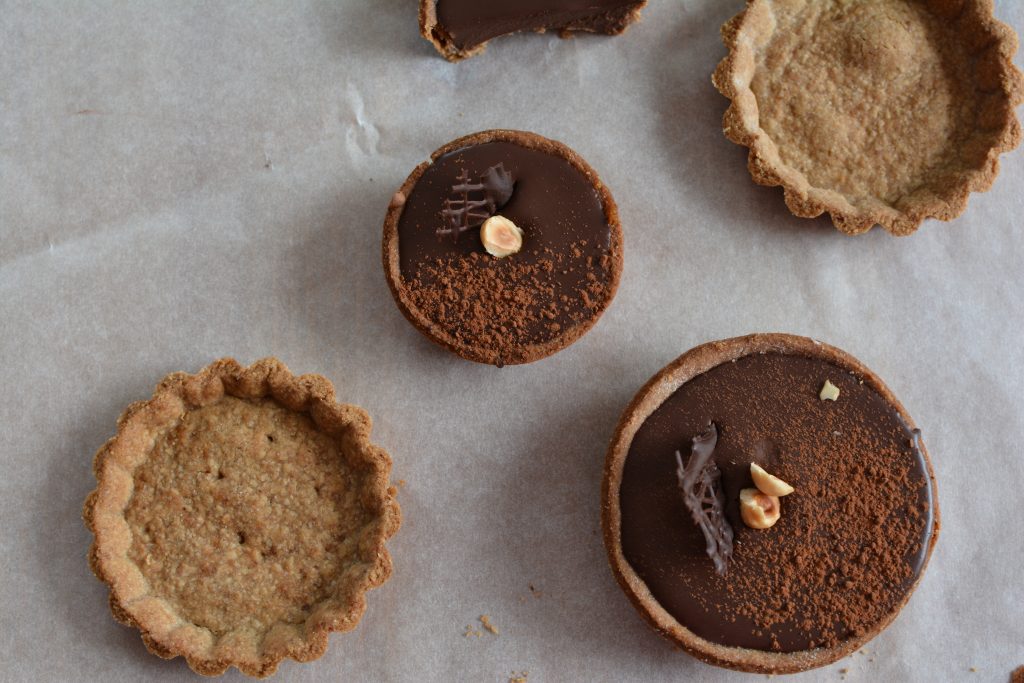 Basics: The most versatile Sweet Tart Base
Ingredients
120

g

coconut oil

creamy at room temperature

60

g

coconut flower sugar

50

g

almond butter

45

g

maple syrup

170

g

oat flour

we used gluten-free

80

g

rice flour

35

ml

water

2

g

salt
Method
Whip the sugar and salt into the creamy coconut oil

Add the almond butter and maple syrup into the mix and keep whipping until you have a white-ish emulsion.

Pour in the water and the flours into the mix and fold in. Keep mixing until you get a dough.

Wrap the dough in cling film and let it rest for 15 minutes in the refrigerator. The dough should be firm when you take it out.

Take the dough out and roll it into a thin sheet. If you are making tartlets you want the dough to be 3mm thick. If you are making a large tart, it can be 5mm thick.

Great your baking tin with coconut oil. Cut rounds in your rolled sheet that are slightly larger than the moulds of your tin, and place each cut sheet into the mould. Press the sheet firmly into the corners.

Bake at 185 degrees Celcius for 15-20 minutes (depending on oven strength).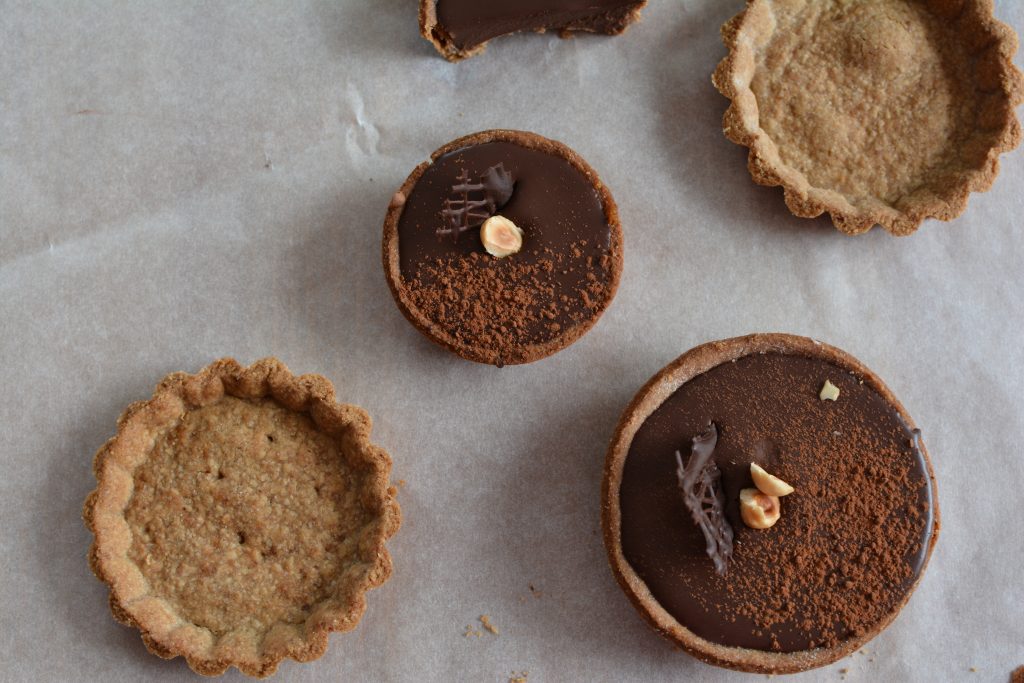 from a small bakery nestled on the foothills of the Swiss Alps, we use our creativity and patisserie skills to reinvent your favourite, most indulgent treats with wholesome and nutritious ingredients, so you never have to miss out on the fun!