This shortbread is buttery, crisp, light and very quick to make. We use maple syrup in our plant-based recipe for extra vanilla-caramel sweetness and a mix of 3 different flours to get the perfect crumbly shortbread texture. These very moreish morsels would also be great to make and give as a gift as they keep well for up to 5 days. Our recipe comes with a Spotify playlist to bake along to, find it at the bottom of this page. This one has a Valentine's theme.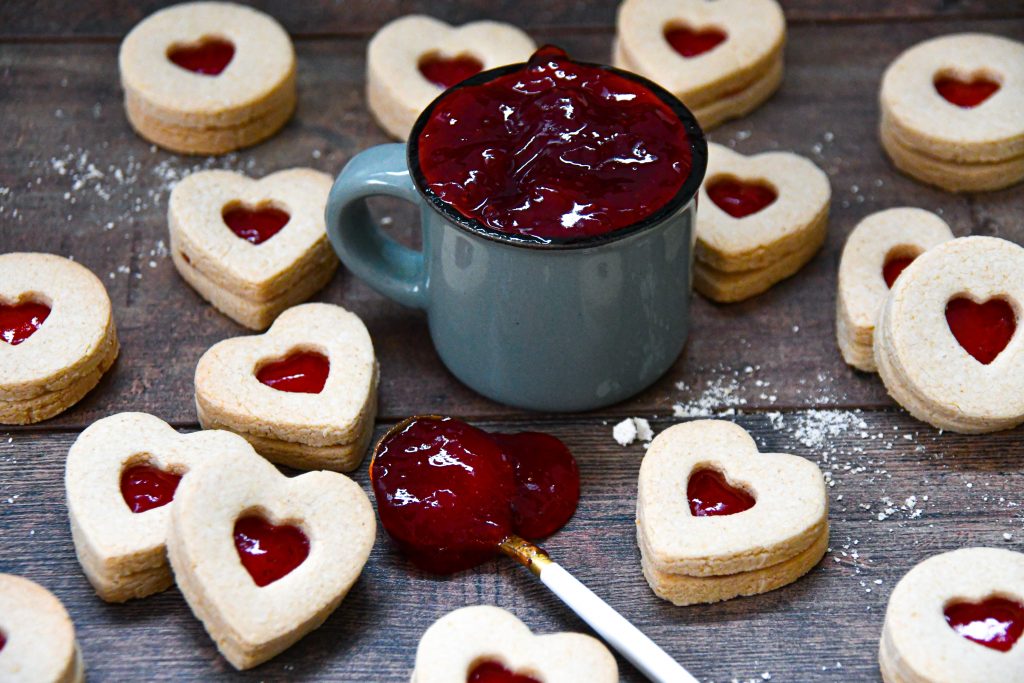 Maple Shortbread
Equipment
Cookie cutters

Rolling pin
Ingredients
90

g

coconut oil

soft, room temperature

100

g

maple syrup

Pinch

of salt

1/4

tsp

vanilla extract

100

g

oat flour

70

g

rice flour

90

g

tapioca starch

½

tsp

guar gum
Instructions
Make sure the coconut oil is a room temperature, it needs to be soft, a spreadable consistency. Whip it with an electric whisk until it becomes pale, smooth and creamy.

Add the maple syrup and mix until it is completely amalgamated with the coconut oil. Then add the salt and vanilla extract and mix to combine.

Weigh out the flours and guar gum in a separate bowl and mix together to make sure they are well combined, then add to the coconut oil mixture.

Stir well until the dough starts to come together, then get your hands in the bowl and knead the dough well, for about 2 - 3 minutes. The dough should not be too sticky or too dry but should been smooth and hold together nicely. If it's too wet, try adding a teaspoon of flour, if its too dry add a teaspoon of maple syrup.

Preheat the oven to 180 degrees fan.

Shape the dough into a ball and place between 2 sheets of baking paper. Flatten the ball slightly with your hands and then roll out to 0.5 cm thick. Take your cookie cutters and press into the rolled-out dough. Transfer them to a lined baking tray leaving about 2 cm between each cookie.

Bake on the middle shelf of the oven at 180 degrees fan for 10 – 12 minutes. When the dough starts to become a little golden, they are ready. Don't over bake them as they will harden out of the oven. Remove from the oven and leave to cool slightly on the tray for 10 minutes then gently place on a cooling rack.

Gather up any left-over dough and repeat the process until it's all used up. The dough may start to harden, become dry or crumble at this point. Don't be tempted to add any liquid. Just bring it back together with your hands to warm up the coconut oil and kneed it for a minute or so until it becomes workable again.

Once cold, enjoy as they are, dipped in dark melted chocolate, sprinkled with icing sugar or sandwiched together with strawberry jam!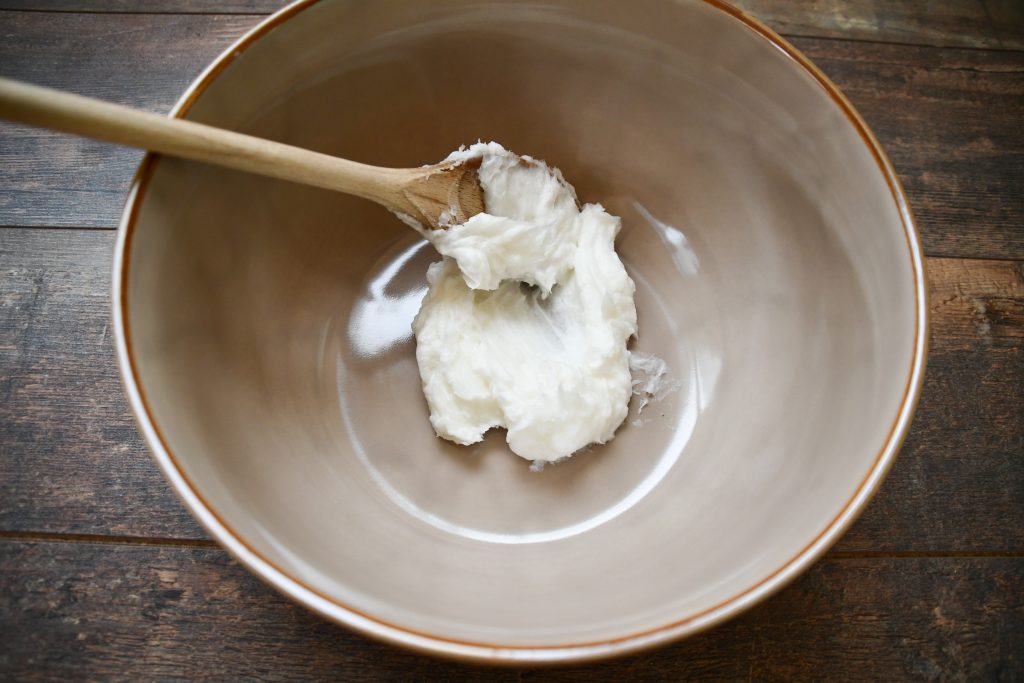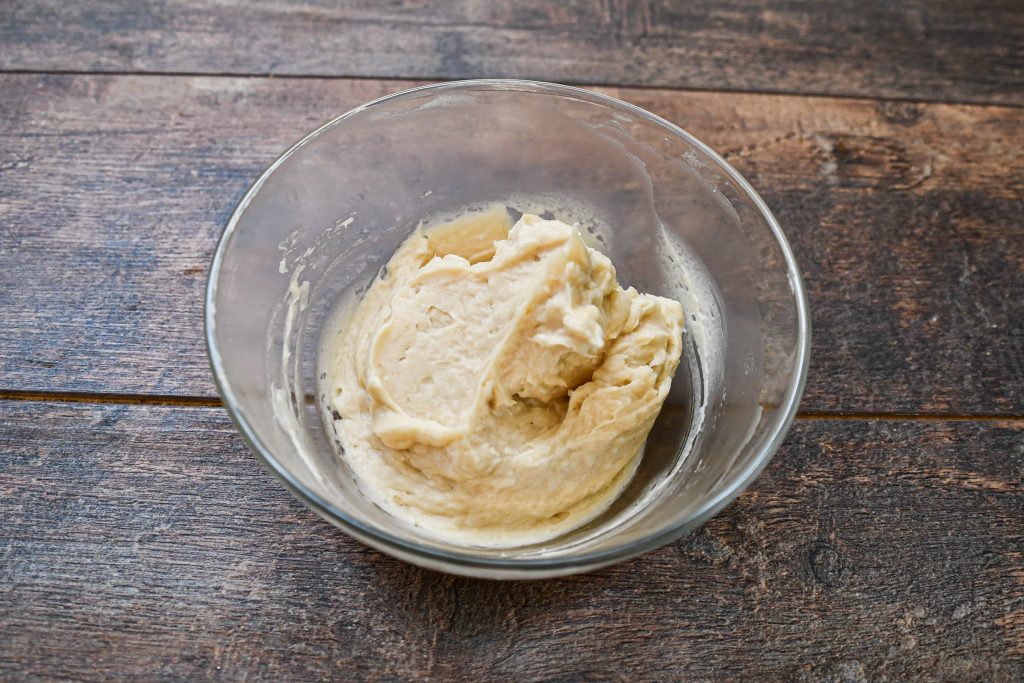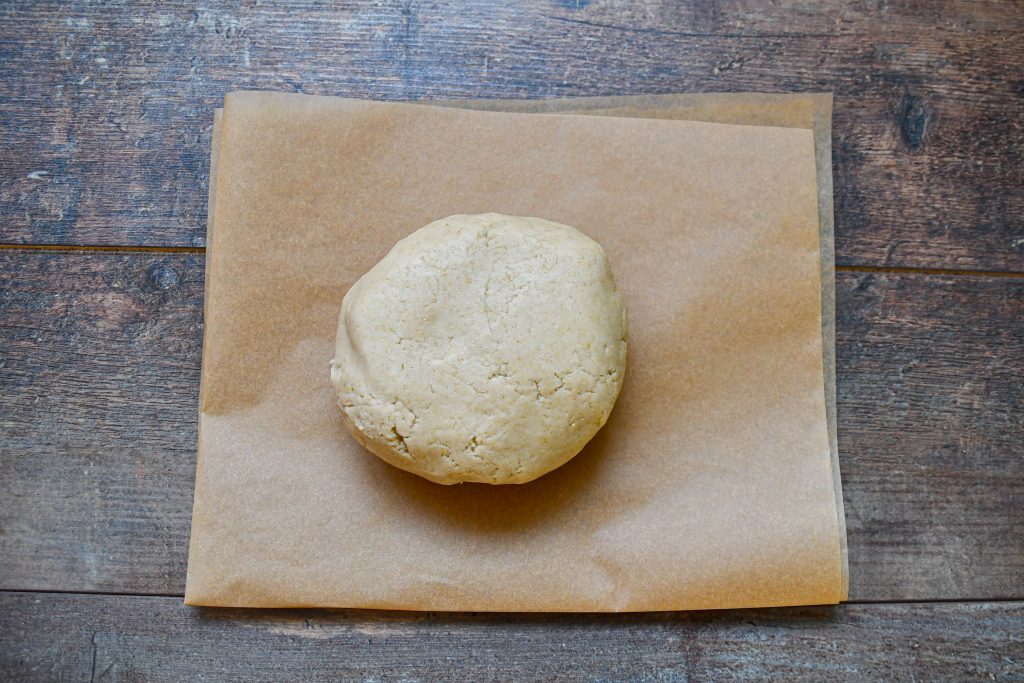 For every recipe we have a matching Spotify playlist to bake along to. Here is this week's baking soundtrack!


from a small bakery nestled on the foothills of the Swiss Alps, we use our creativity and patisserie skills to reinvent your favourite, most indulgent treats with wholesome and nutritious ingredients, so you never have to miss out on the fun!

This recipe was created with love, by
Having worked as a lead pastry chef and baker, Daphne has a passion for pushing the boundaries - she creates beautiful recipes, bringing natural ingredients into the world of pastry and chocolate making, and making sure every recipe is as delicious as it is wholesome.