These Hazelnut Praline Tiramisu and Mini Cheesecake recipes feature our fully filled Hazelnut Praline Biscuits, that come without the palm oil, excessive sugar or additives. And they're made with wholesome oats and coconut oil. But the best about them: They make your tiramisu or cheesecake even more indulgent. Give it a try!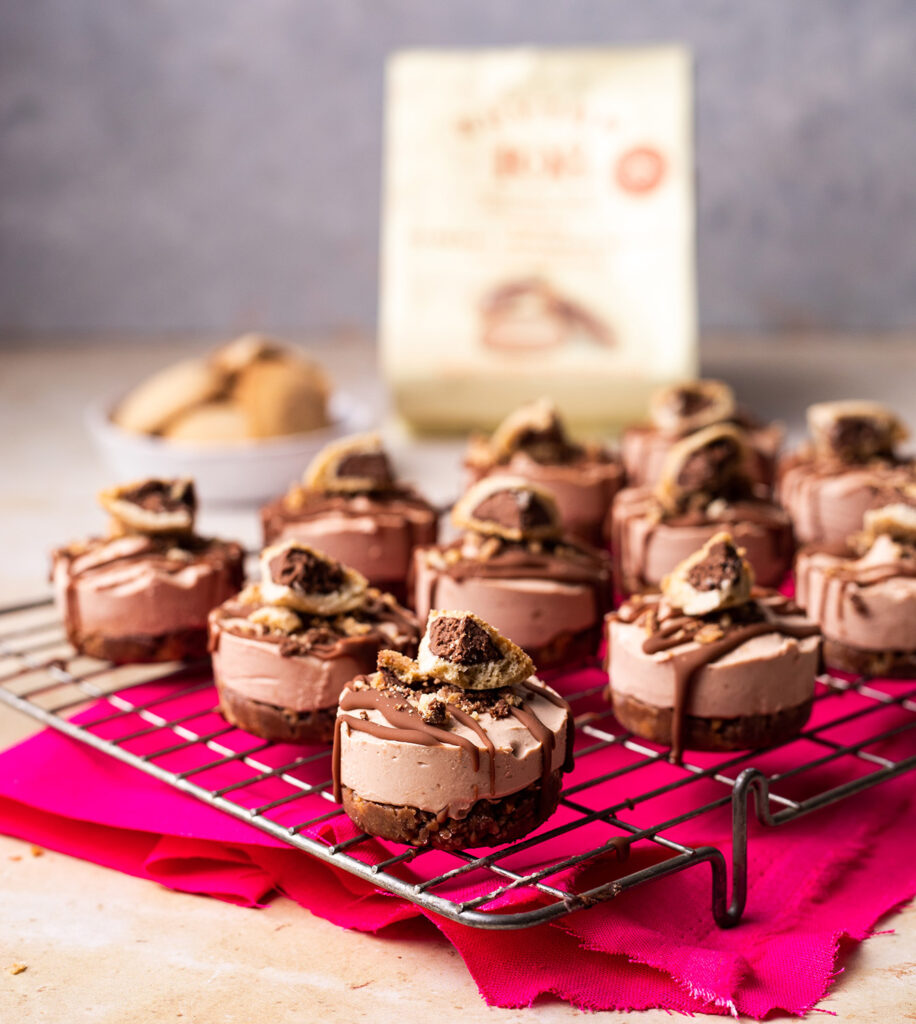 Mini Hazelnut Cheesecake
Ingrédients
2

bags

Rhythm 108 Vegan Hazelnut Chocolate Praline Biscuits

50

g

melted dairy free butter

1

Rhythm 108 Hazelnut Truffle Tablet

260

g

dairy free cream cheese

30

g

icing sugar

1

tsp

vanilla paste

extra melted chocolate to decorate (optional)
Instructions
Begin by greasing a mini cheesecake tin with some butter or oil.

Using a blender or by placing them in a sealed sandwich bag and using a rolling pin to bash, turn 200g of the praline biscuit into crumbs.

Combine with the melted butter and then split between holes in the tray.

Flatten down all the holes, then place the tin in the fridge.

Melt the hazelnut truffle bar then place in a bowl along with the cream cheese, icing sugar and vanilla paste. Whisk until smooth.

Split the mixture between the holes and push down ensuring there's no space underneath.

Place in the freezer for 1 hour to set.

Carefully remove from the tin and decorate with the remaining biscuits and any extra melted chocolate that you wish to add. You may need to wait for them to thaw out for 10 minutes or so before eating.