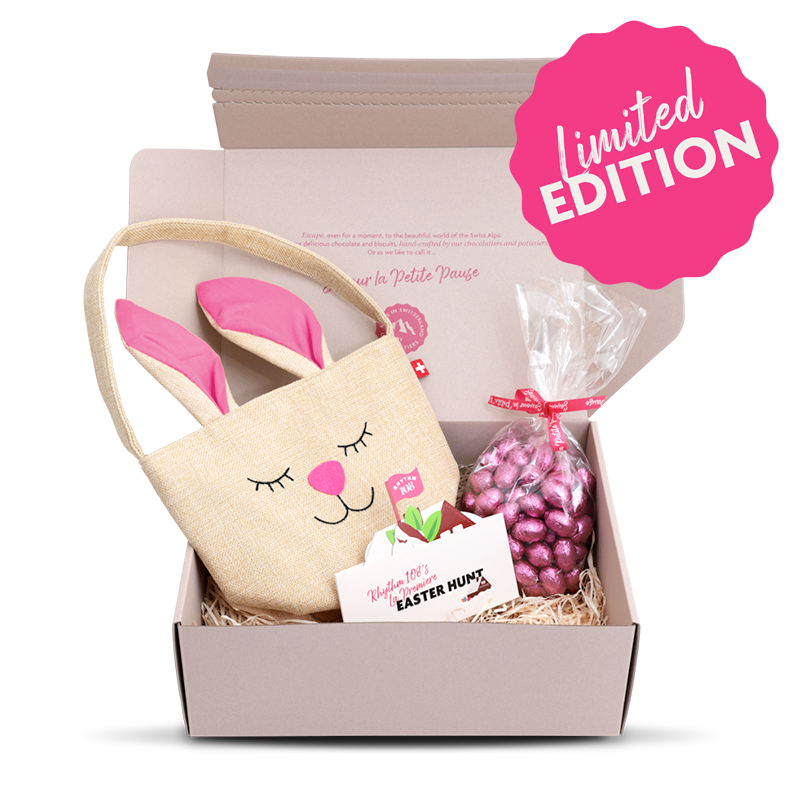 Discover La Grande Easter Hunt Kit (pink)

Easter is around the corner and of course, Rhythm 108 is part of the action with La Grande Easter Hunt Kit!
Perfect to create a fun-filled Easter Sunday afternoon, the Limited Edition Kit contains a 1/2 kilo bag of Rhythm 108's Swiss Vegan Truffle Eggs  and a set of Easter Scavenger Hunt Cards, that you can lay out in the garden or park for the little hunters to find their big prize.  All this in a cute Easter Bunny Jute Basket!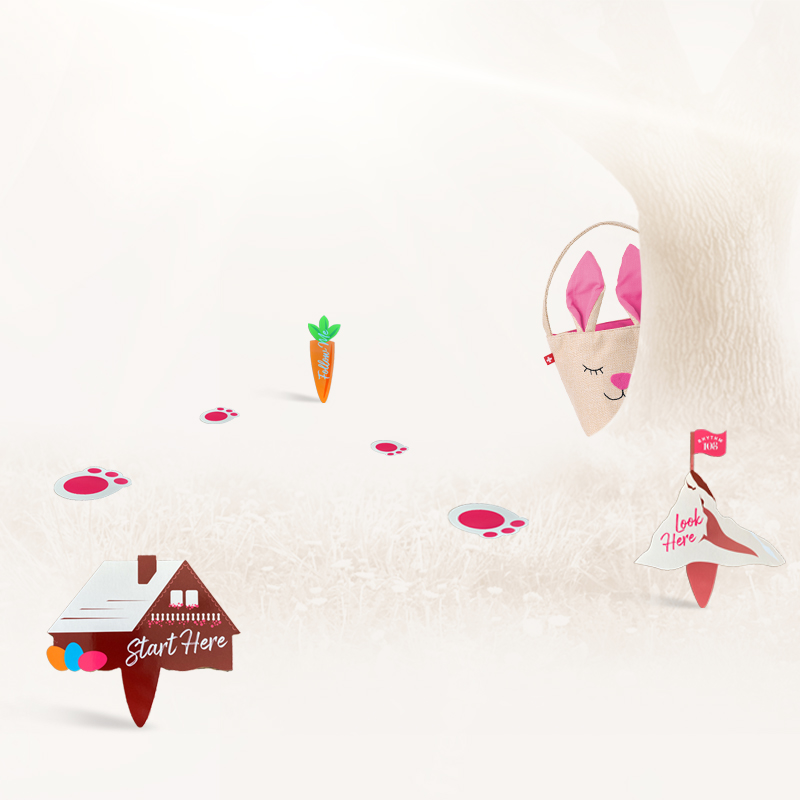 LET'S START YOUR OWN TRESOR
HUNT...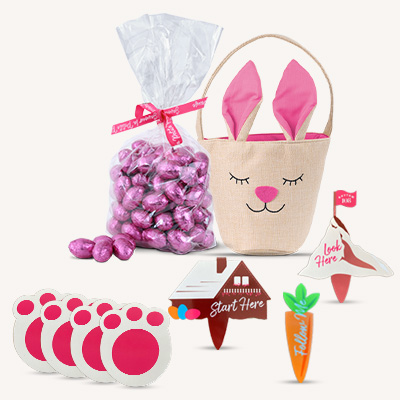 ... WITH OUR EASTER SCAVENGER HUNT CARDS!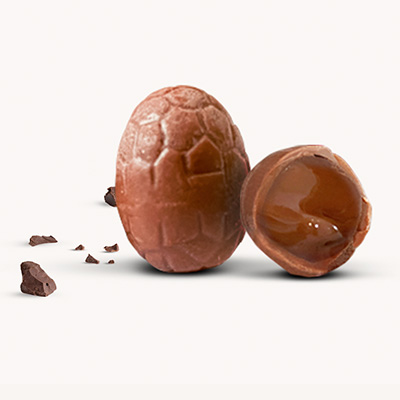 AND ENJOY OUR DELICIOUS SWISS VEGAN TRUFFLE EGGS!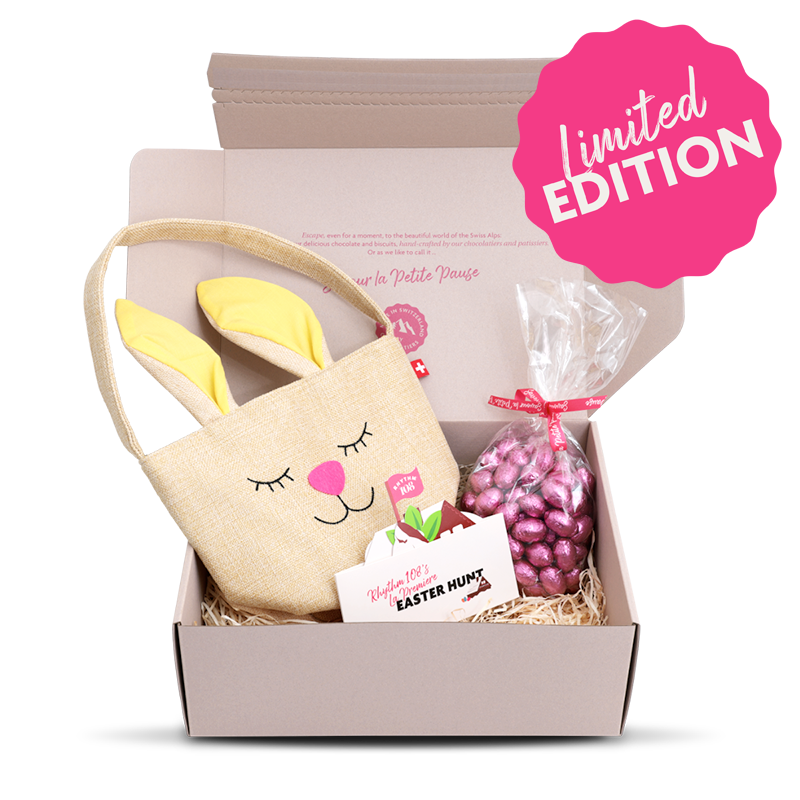 La Grande Easter Hunt Kit (YELLOW)

1/2 kilo Swiss Truffle Eggs with delicious vegan and organic chocolate,
1 Bunny Easter Hunt Jute Basket to help your kids to hunt all chocolate
and a Set of Easter Scavenger Hunt Cards to make it a real and unforgettable treasure hunt!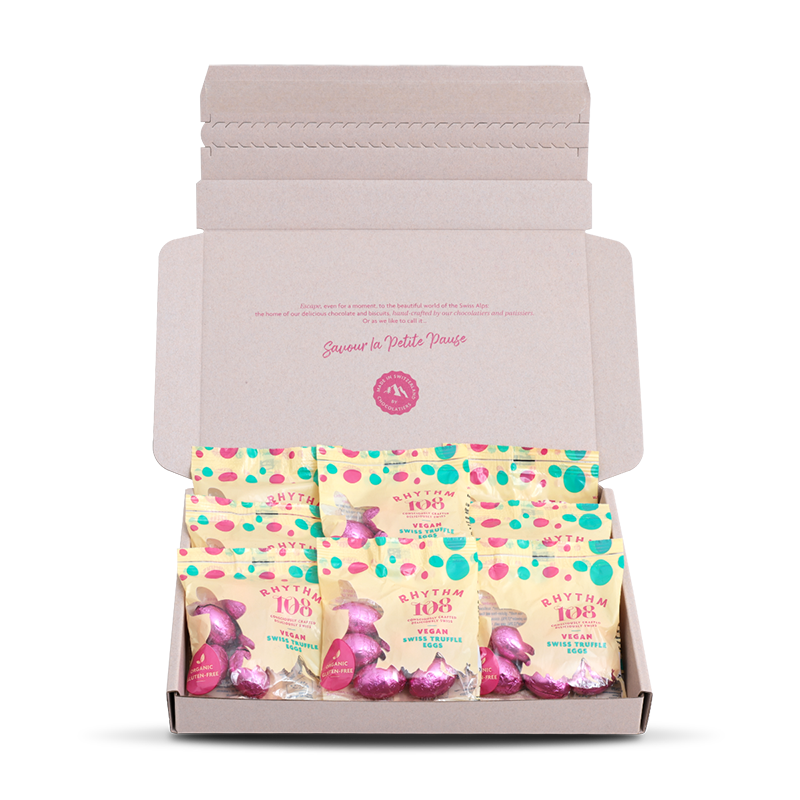 8 x Swiss Truffle Egg Sachets

Perfect for the lunch box and on-the-go, our Swiss vegan truffle eggs have a luxurious truffle filling coated in signature Swiss M'lk chocolate.
As always, they're vegan, organic, and gluten-free. And now, they come in plastic-free packaging, too!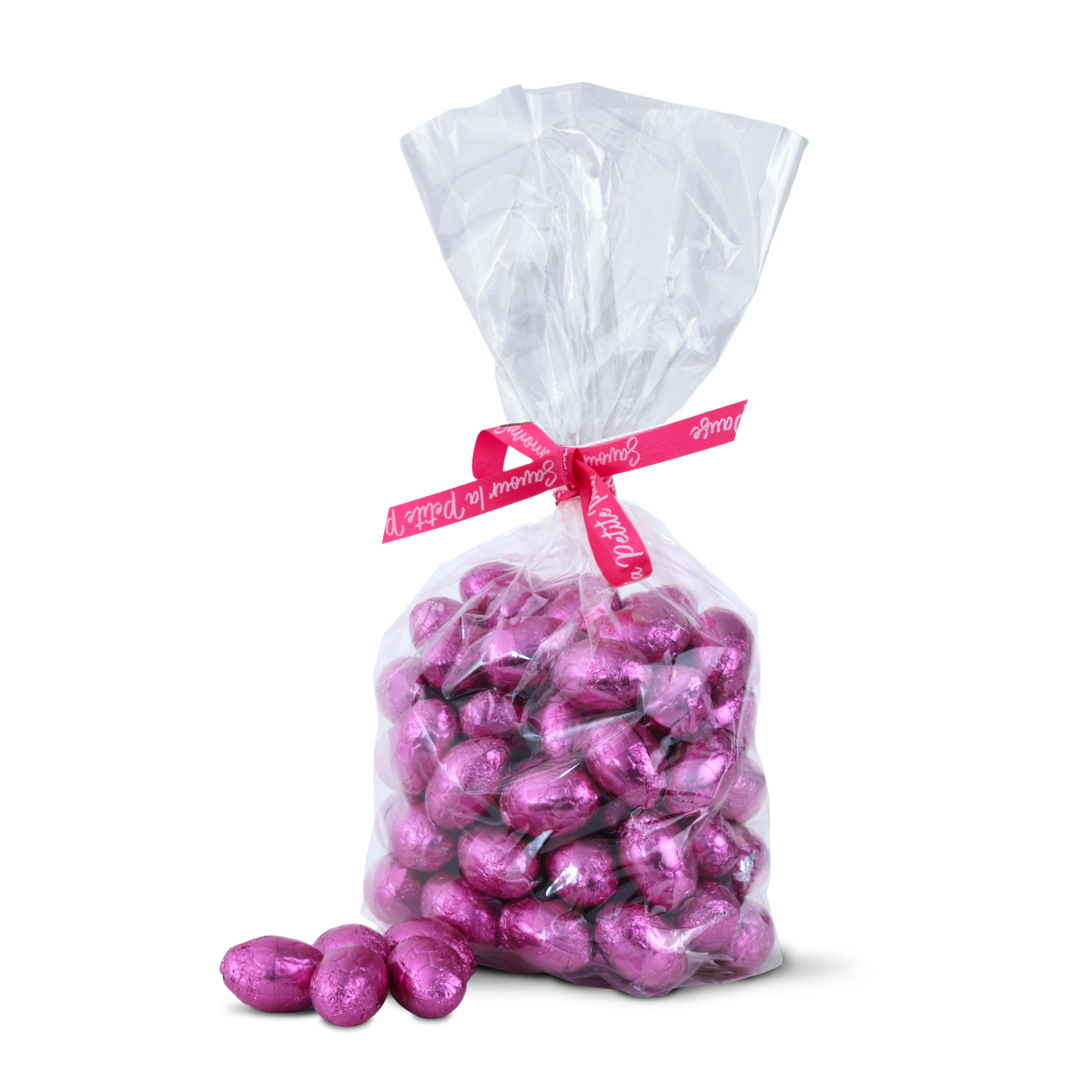 1/2 Kilo Swiss Truffle Eggs

Love our Easter Truffle Eggs? Who can resist! Order a 1/2 kilo bag of your favourite Swiss vegan chocolate eggs to last upto Easter!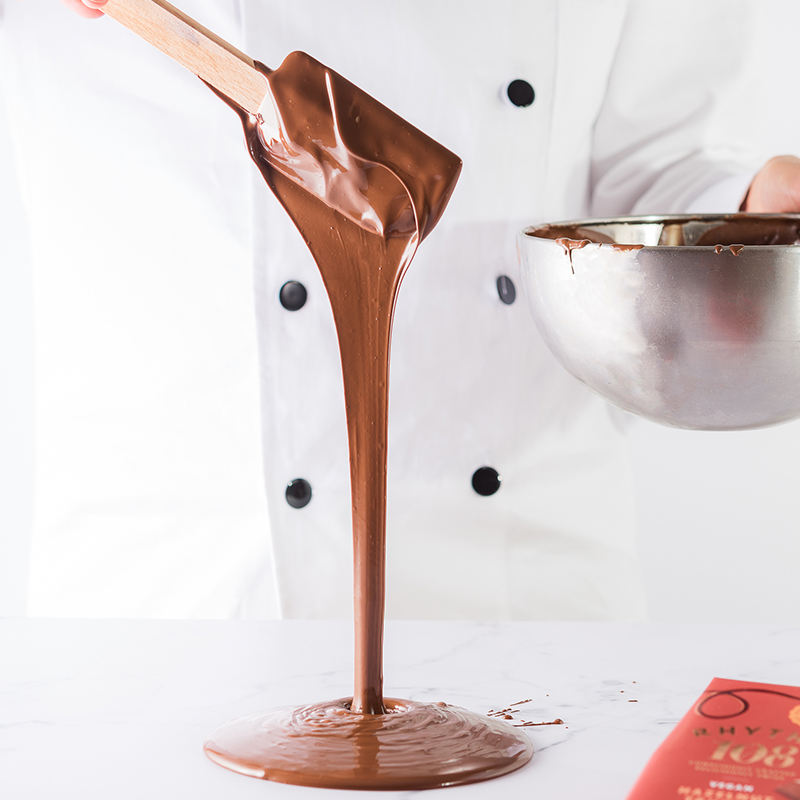 WE CRAFT THE TASTIEST TREATS WITH THE WORLD'S BEST CHOCOLATIERS
Inspired by the Swiss landscape's unhurried pace and regional craftsmanship, our team create indulgent biscuits and chocolate, slowly and with artisanal methods in our bakery in the foothills of the Swiss Alps. Perfect for the little moments in between, or as we like to say...