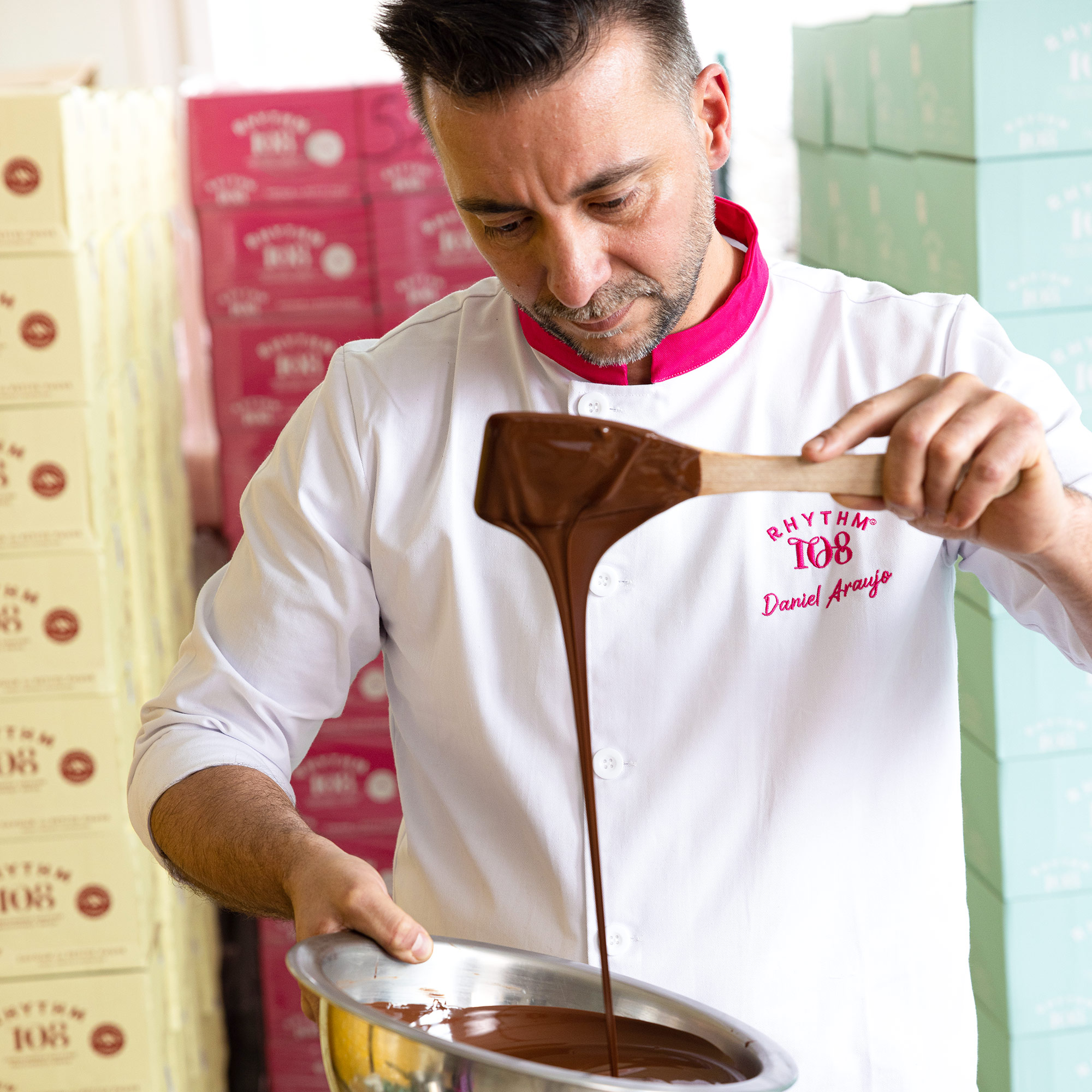 Daniel holds the Brevet de Maitrise, the highest qualification for a chocolate craftsman, taking 7 years of training to qualify.
From our signature hazelnut m'lk couverture to our creamy praline fillings, his expertise elevates the taste of every bite.
Daniel was the first person to join Rhythm 108. He met Siddhi at a shared kitchen when she had just started her company. Intrigued by the challenge of using his know-how to make a change in the world, he joined her on this new, radical challenge and hasn't looked back since.
As a young teenager, Marcel rose as 3 a.m. every morning to bake at his father's patisserie. After years of perfecting the craft, he trained in Michelin starred pastry kitchens.
Today, with Rhythm 108, he carries tradition into the modern world - one where care for the environment, for quality and fair treatment of all stakeholders - is at the forefront.