We've teamed up with Great British Bake Off's first vegan baker, Freya Cox, to share our passion for vegan chocolate and patisserie. Freya will be sharing a series of recipes for vegan bakes using some of her favourite Rhythm 108 chocolate and biscuits, showing you how you can make delicious vegan desserts and sweet treats that are pure indulgence without compromise. 
We believe in slowing down and taking time to 'savour la petite pause' - baking offers that time out of the day to day and, as we discover with Freya, the joy of sharing those sweet treats with friends or in a quiet moment to yourself, is the perfect way to take time out, recharge and reconnect.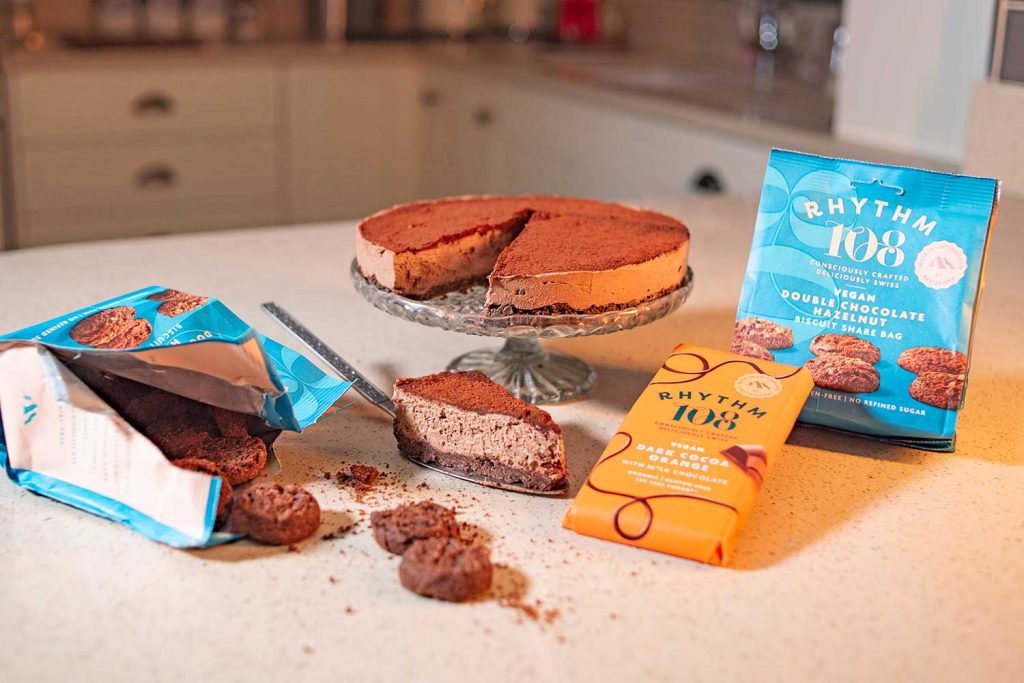 This Chocolate Orange Cheesecake is so simple to make, but will delight everyone who tries it!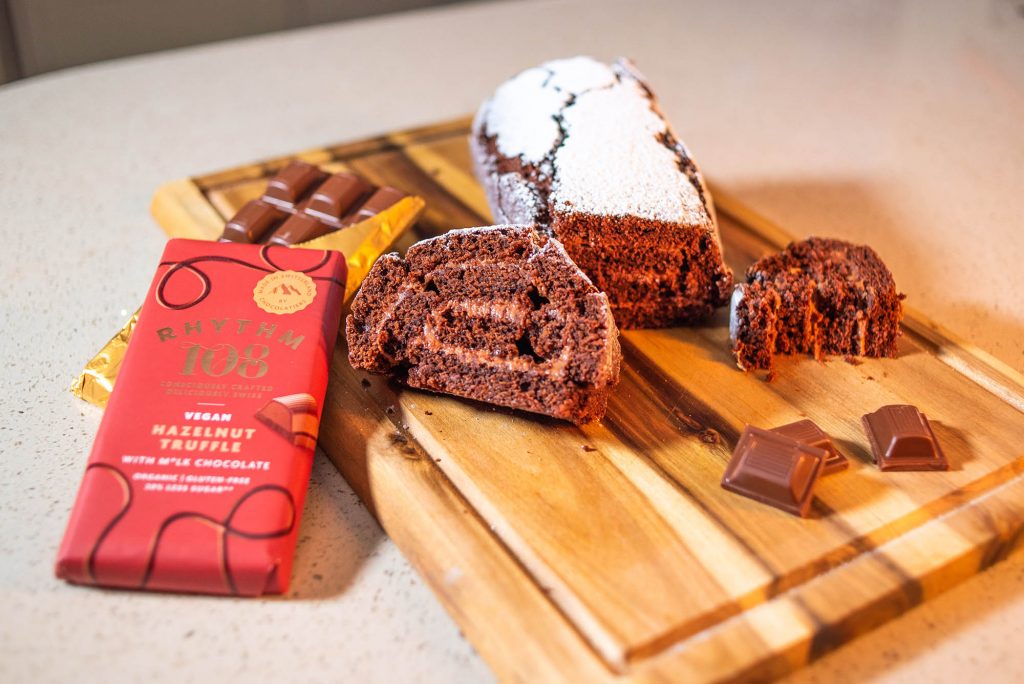 This Swiss roll recipe, using our Hazelnut Truffle bar, features perfectly light chocolate genoise sponge filled with a whipped chocolate hazelnut ganache that makes the most delicious and indulgent dessert to share with friends and family. And it's easier to make than you might think!