Chocolate Easter Cupcakes
Freya's latest recipe is live and is the perfect quick and easy bake for a homemade Mother's Day gift or some family fun in the kitchen over the Easter school holidays.

This recipe features our popular Hazelnut Praline Chocolate bar and our returning limited edition Swiss Truffle Eggs.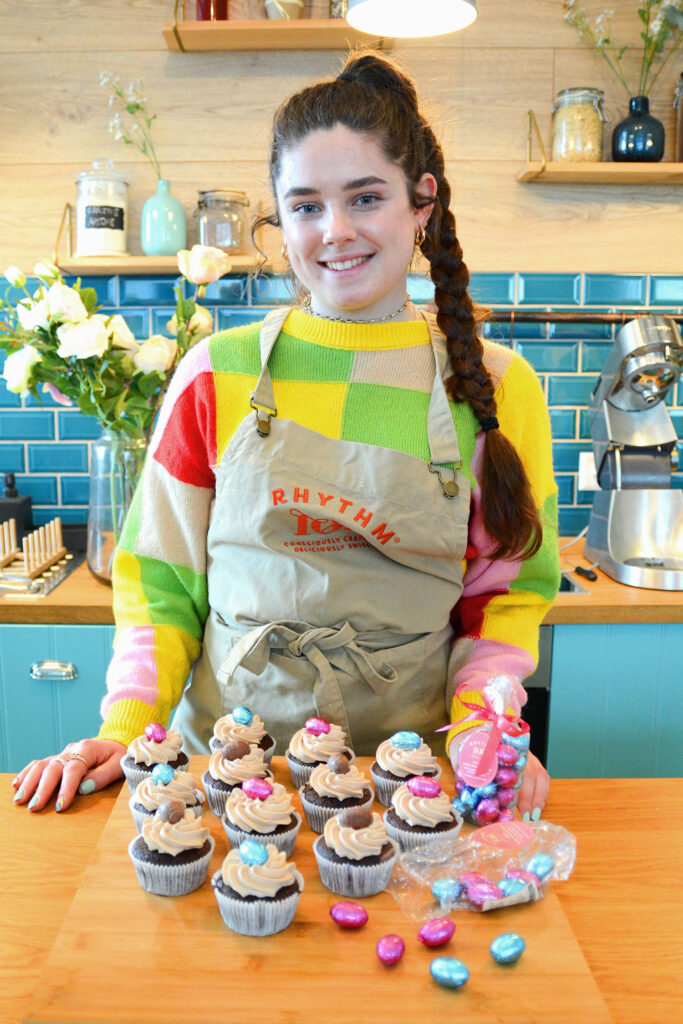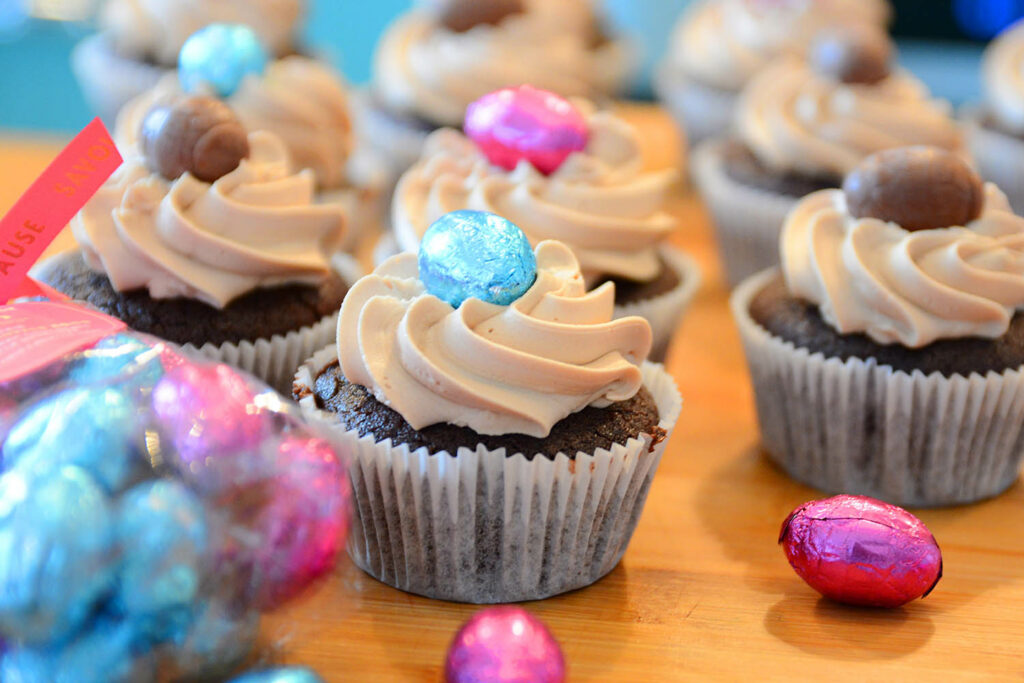 Vegan & Gluten Free Chocolate Easter Cupcakes
Ingredients
For the cupcakes
225

ml

soya milk

1

tbs

apple cider vinegar

195

g

gluten free self raising flour

40

g

cocoa powder

210

g

caster sugar

1

tbs

instant coffee powder

½

tsp

bicarb of soda

1/2

tsp

salt

90

ml

vegetable oil

or any neutral oil

1

tsp

vanilla extract
For the chocolate icing:
1

x

Rhythm 108 Hazelnut Chocolate Bar 33g

1

x

Rhythm 108 Easter Eggs 144g bag

125

g

vegan butter

250

g

icing sugar

1

tbs

vanilla extract
Instructions
Preheat the oven to 180c fan, line a muffin tray with 12 cupcake cases.

Place the soya milk in a jug, then microwave for a minute to warm through. Add in the apple cider vinegar and stir, set aside to curdle.

Place the flour, cocoa powder, sugar, coffee, bicarb of soda and salt in a large mixing bowl. Whisk together with a non electric hand whisk until fully combined.

Once the milk and vinegar mixture has curdled, add the oil and the vanilla to the same jug. Whisk this together so all of the wet ingredients are combined.

Pour the wet ingredients into the mixing bowl with the dry ingredients and whisk until fully combined and a glossy lump free mixture is formed. Try not to over mix the batter.

Divide the batter between the 12 cases, then place in the oven for 20-25mins or until a skewer comes out clean. Once baked, place on a cooling rack to cool completely.

For the chocolate icing, cream the butter and icing sugar together until very light and fluffy. Melt the hazelnut bar, either in the microwave or over a bain marie, then add this along with the vanilla to the buttercream and mix until fully combined and a smooth icing is formed.

Pipe the icing onto the cooled cupcakes and top with the easter eggs to finish!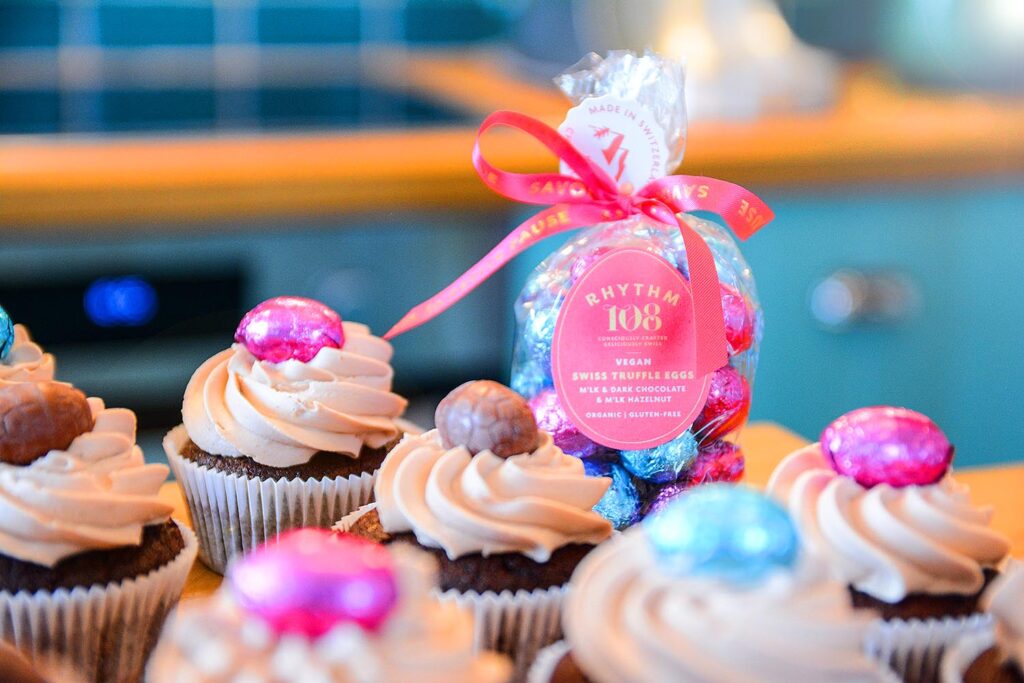 from a small bakery nestled on the foothills of the Swiss Alps, we use our creativity and patisserie skills to reinvent your favourite, most indulgent treats with wholesome and nutritious ingredients, so you never have to miss out on the fun!
This recipe was created with love, by
British Bake off star Freya Cox is an expert baker, making mouth-watering plant based desserts that are just as indulgent and delicious as any other. Freya will be showcasing her skills in a series of bakes over the coming months, so keep an eye out for even more delicious treats.