Coconut and Raspberry Slices
We were delighted to welcome Freya Cox to our bakery in Switzerland recently. As well as finding out about how we make our vegan treats, she also took over our Rhythm 108 kitchen to create some delicious recipes. This one for Coconut and Raspberry Slices is one you won't want to miss!
These delicious slices use our award-winning Coconut Crunch biscuits and a bar of our Creamy Coconut chocolate to make perfect afternoon pick-me-up treats.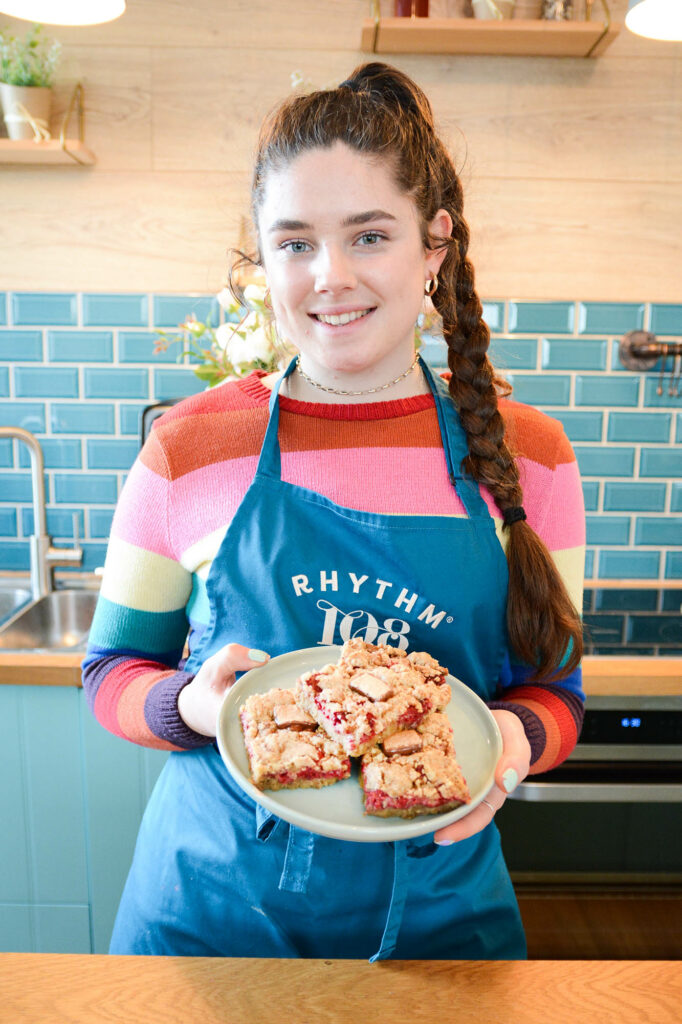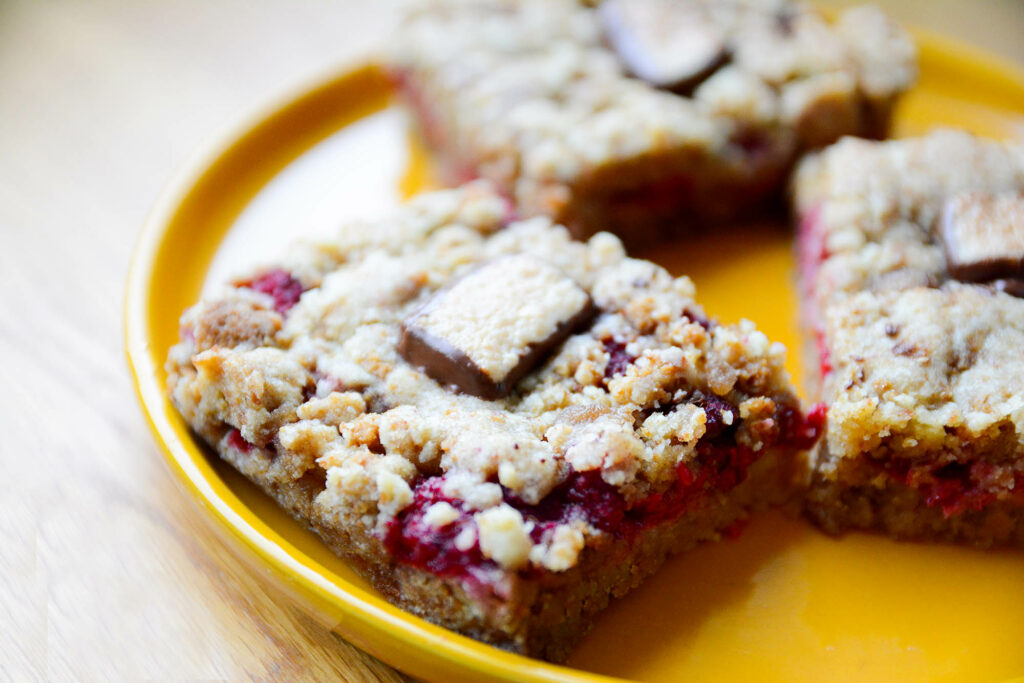 Vegan & Gluten Free Coconut and Raspberry Slices
Ingredients
250

g

Gluten free self raising flour

150

g

vegan butter block

130

g

Bag of Rhythm 108 coconut crunch biscuits

150

g

soft light brown sugar

50

g

plant milk

300

g

fresh or frozen raspberries

1 x 33

g

Rhythm 108 creamy coconut bar
Instructions
Preheat the oven to 180c fan, grease and line your 20 x 20cm tin

In a large bowl rub the butter and flour together between your fingertips until it resembles rough breads crumbs. If you have a food processor you can do this by pulsing the two ingredients together.

Crush the coconut crunch biscuits into a crumb, you can do this still in the packet just make a small hole in the top and use a rolling pin to bash them. Add the crushed biscuits and the sugar to the bowl and stir until fully combined.

Finally add in the plant milk and stir until the mixture starts to clump together in larger pieces.

Place half of the mixture into the base of the lined tin and press down with your fingers, don't worry about it being exactly half, as long as the mixture covers the base of the tin with no gaps it will work great.

Place the raspberries on top of the crumble base and spread evenly so you have a full layer of fruit.

Cover the fruit with the remaining crumble mixture, spreading out to ensure there is an even layer on top. Finally grate the creamy coconut bar over the top of the crumble.

Gently press the crumble layer down with your hands, then place in the oven for 30-35mins until lightly golden on top. Remove from the oven and leave to cool before slicing into 9 squares. Enjoy!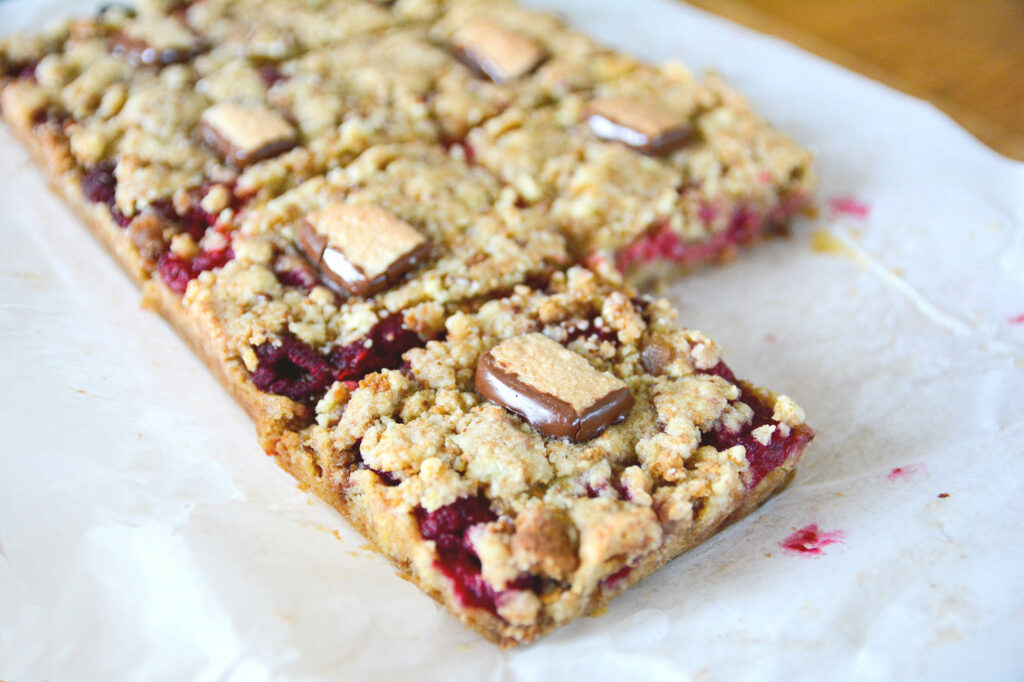 from a small bakery nestled on the foothills of the Swiss Alps, we use our creativity and patisserie skills to reinvent your favourite, most indulgent treats with wholesome and nutritious ingredients, so you never have to miss out on the fun!
This recipe was created with love, by
British Bake off star Freya Cox is an expert baker, making mouth-watering plant based desserts that are just as indulgent and delicious as any other. Freya will be showcasing her skills in a series of bakes over the coming months, so keep an eye out for even more delicious treats.