Swiss Chocolate Yoghurt Bark
It's summer! For these hot days, here is a cake recipe that will refresh you while enjoying your favorite delicious chocolates and vegan creamery!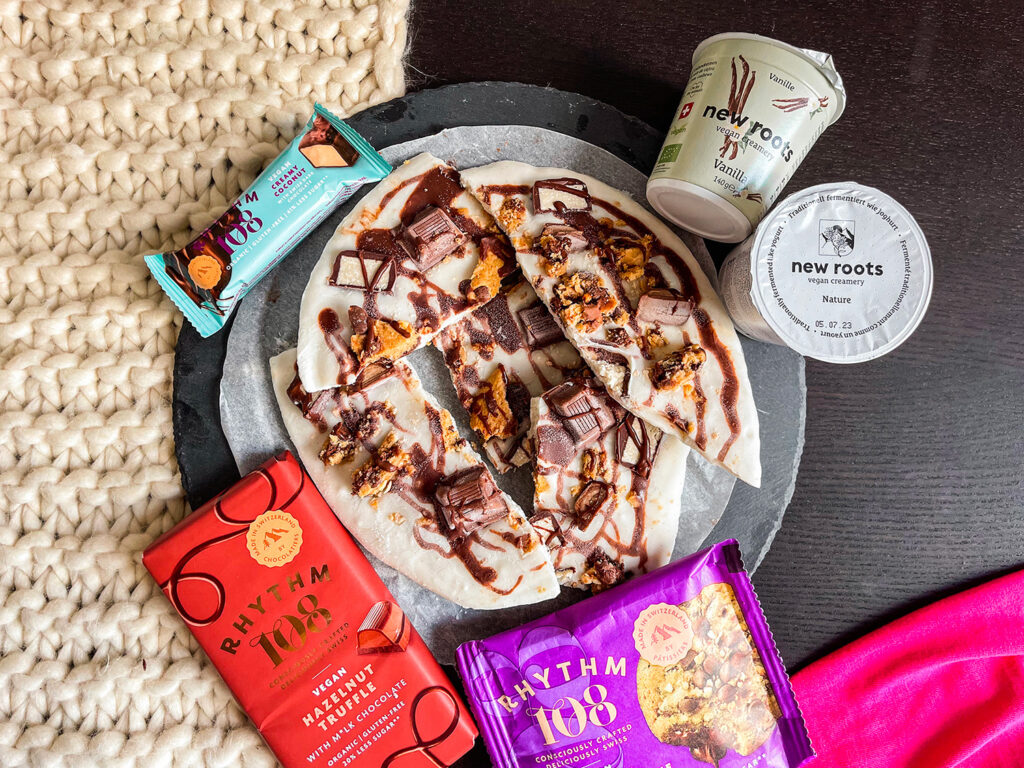 Swiss Chocolate Yoghurt Bark
Ingredients
300

g

New Roots Yoghurt

All

your favourite Rhythm 108 toppings
Instructions
Spread your yoghurt of choice onto greaseproof paper.

Cover it in Deliciously Swiss treats.

Freeze for at least 4 hours (overnight is recommended)

from a small bakery nestled on the foothills of the Swiss Alps, we use our creativity and patisserie skills to reinvent your favourite, most indulgent treats with wholesome and nutritious ingredients, so you never have to miss out on the fun!
This recipe was created with love, by